Syria
Syrian army found toxic chemical agents after seizing a factory operated by foreign-backed terrorists in Joubar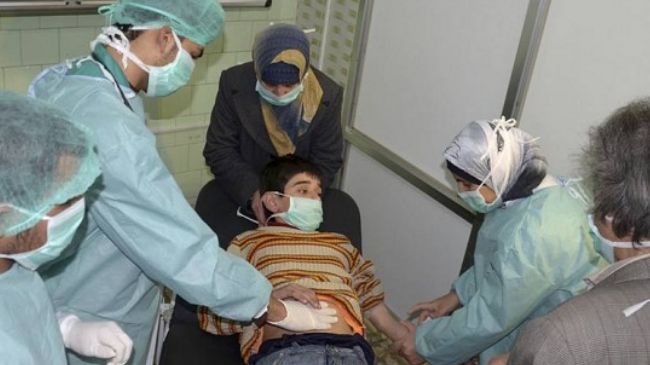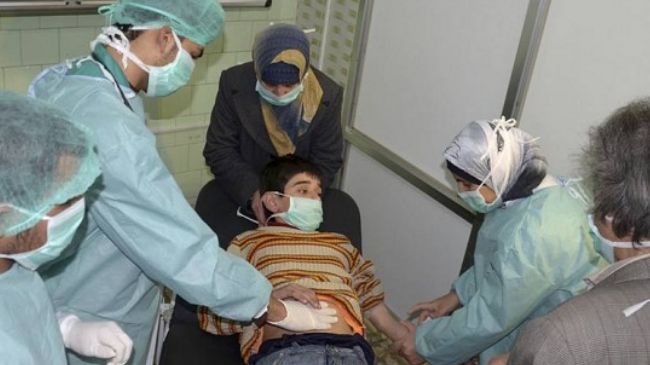 The Syrian army has found toxic chemical agents after seizing a factory operated by foreign-backed militants fighting the government of President Bashar al-Assad.
The army says the chemical materials were found at the factory in the town of Joubar, which was used by militants before Syrian forces gained control of the area.
The Syrian army also claims that the materials were intended to be used for making mortar shells.
Over the past months, Syrian soldiers and Takfiri militants have frequently accused one another of using chemical weapons.
On July 10, Russian Foreign Minister Sergei Lavrov said the foreign-backed militants in Syria had used chemical weapons.
"Our experts took samples on the spot and studied them in the very lab which is certified by the Organization for the Prohibition of Chemical Weapons and came to the conclusion that both the shell and the sarin it contained were home-made," the Russian foreign minister said.
Lavrov added that the shells and substances "were made last February in the Syrian territory which at that time was under the control of the Free Syrian Army and made by one of the affiliated armed groups."
Meanwhile, Washington has rejected the allegations, by saying that chemical attacks in the country are only carried out by the Syrian army.
The Syria crisis began in March 2011, and many people, including large numbers of government forces, have been killed so far.
Damascus says the chaos is being orchestrated from outside the country, and there are reports that a very large number of the militants are foreign nationals.