Syria
Syrian Army Frees Five More Regions from Terrorists in Dara'a, Sweida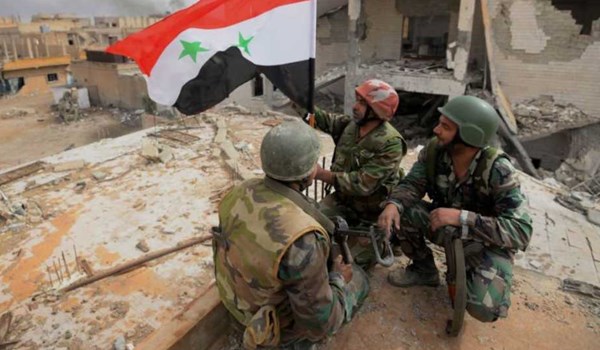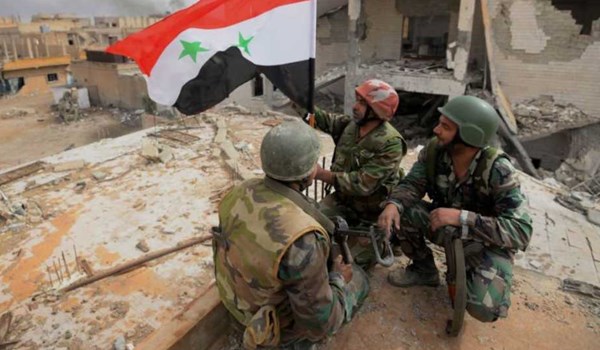 The Syrian Army troops continued advancing against terrorists in Northwestern Sweida and Eastern Dara'a, liberating five more key villages on Saturday.
The army men engaged in fierce clashes with terrorists in Northwestern Sweida and Eastern Dara'a, taking control over the villages of al-Shoumereh, al-Modavara, Barqasha, al-Alali and al-Shiyahat in al-Lajah region.
In the meantime, the army's artillery and missile units pounded terrorists' movements and strongholds in the region, inflicting major losses on the militants.
Other units of the army men, meantime, killed the entire members of a terrorist group that were hidden in a school in the town of Sama.
Earlier reports said that the army men, supported by the artillery and missile units, carried out heavy attacks on terrorists' strongholds from the three flanks of the village of al-Bustan, Harran Air Defense Base and Sama al-Hanidat region in Northeastern Dara'a.
The army men managed to drive terrorists out of Deir Dama and al-Bustan settlements in al-Lajah region in Northeastern Dara'a and cut off militants' supplying lines.
In the meantime, local sources reported that the army's rapid advances in Dara'a province caused the terrorist groups to lay down their arms in the villages and towns of al-Lajah region and agree to the army's terms and conditions, calling for implementation of reconciliation plan.
Meanwhile, the army's helicopters dropped thousands of leaflets in the towns of al-Harrah, Aqraba and Kafr Shams in Dara'a province, calling on terrorists to hand over their weapons and surrender to the army men.