Syria
Syrian Army Gains Control of More Regions in Eastern Damascus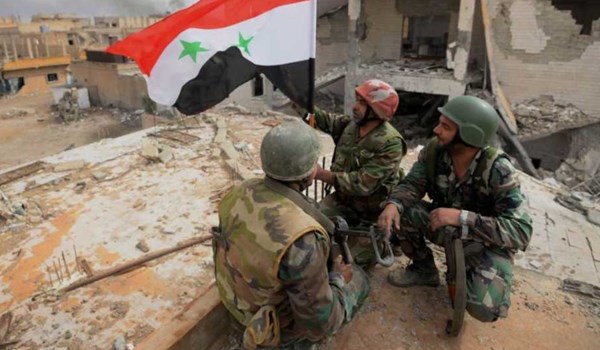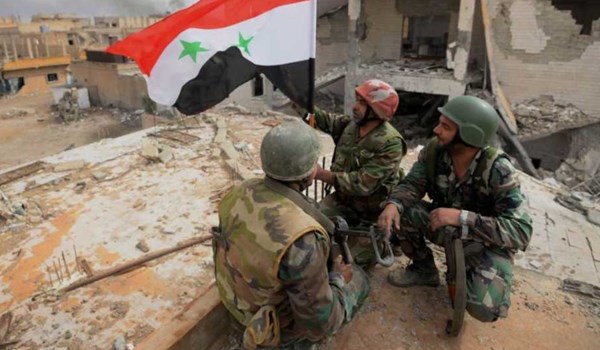 The Syrian army forces won control of several regions during the military operations against the al-Nusra Front (also known as Fatah al-Sham Front or the Levant Liberation Board) in Eastern Ghouta of Damascus.
The army units, supported by artillery and missile fire, pounded the al-Nusra terrorists' moves and positions in Harasta in Eastern Ghouta and engaged in heavy clashes with them.
They also advanced in Harasta farms in Eastern Damascus, winning back control of several points, including the tunnels used by al-Nusra terrorists in the region.
Meantime, a field source said that the Syrian army soldiers have attacked al-Nusra's last positions in al-Ajami district in Harasta and engaged in clashes with them.
He added that they will take back control of the Western parts of Harasta after winning control of al-Ajami district.
Relevant reports said on Sunday that the Syrian army's artillery units, tipped off by intelligence agents, destroyed a bomb-laden vehicle of Jeish Al-Islam (Army of Islam) terrorists in Eastern Ghouta before it could manage an attack on government forces' positions near Damascus city.
The artillery and missile units, deployed in Jobar region in Eastern Ghouta, opened heavy fire at a bomb-laden suicide vehicle of terrorist groups and destroyed its before the vehicles could manage to drive towards Damascus city.
The terrorists' suicide vehicle was detonated and its driver (suicide attacker) was also killed.
Jeish Al-Islam's attack came after the UN Security Council called for the immediate cessation of hostilities under Resolution 2401.
Repeated attacks of the terrorist groups, including the Al-Nusra that has been excluded from the UN ceasefire call, on residential areas in Damascus and other government-controlled regions have caused the army to storm the regions that are under Al-Nusra's control in Eastern Ghouta to end attacks on civilians.