Syria
Syrian Army Gains Full Control over a Homs Gas Well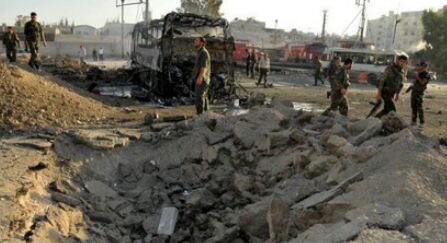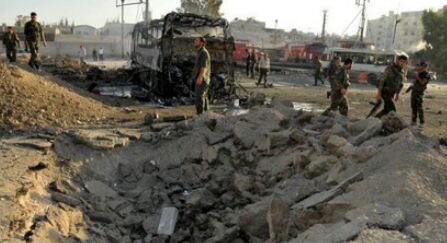 Units of the Syrian army crushed Tuesday a number of terrorist organizations' dens and hideouts, including that of the so-called 'Islamic State of Iraq and the Levant' (ISIL) takfiri group, killing more of them, state-run SANA news agency reported.
In Homs, army units in cooperation with popular defense groups established full control over Gas Well No. /101/ at Palmyra countryside, Homs province. Many members of ISIL were killed during the operation, a military source said.
Heavy losses were inflicted upon terrorists in the villages and towns of Um Sahrij, Toloul al-Hawa, Onq al-Hawa and al-Rastan as army units destroyed gatherings of ISIL in Rahoum in the countryside of Homs central province.
In Daraa, army units killed numbers of terrorists in Tafas, the Kark al-Sharqi and to the north of Nassib border crossing in the southern province of Daraa.
Syria was hit by a violent unrest since mid-March 2011, where the western media reports accuse countries, mainly the USA, Turkey, Saudi Arabia and Qatar of orchestrating the civil conflict in the country and providing terrorist groups with money, weapons and trained mercenaries.
On May 2011, Syrian army launched a wide-scale operation against armed groups and gunmen operating in the country, who started to escape the army blows and infiltrate illegally to Lebanon.