Syria
Syrian army gains ground in Damascus, Daraa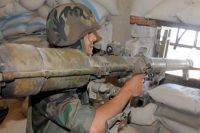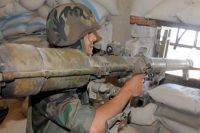 Takfiri militants sustained heavy toll on the outskirts of Damascus and Daraa Provinces, after Syrian soldiers intensified their attacks on the armed groups.
The Syrian soldiers killed scores of the terrorists in in the area of Khan al-Shih, after staging a successful operation against the Takfiri groups in Damascus.
Also, the Takfiri militants suffered major losses in the towns of al-Sheikh Miskeen, Ibta'a, and Nawa, as the army made advances in Daraa Province.
As the foreign-backed insurgency in Syria continues without an end in sight, the US government has boosted its political and military support to Takfiri extremists.