Syria
Syrian Army gains the town of Tal-Salmoh and heads to another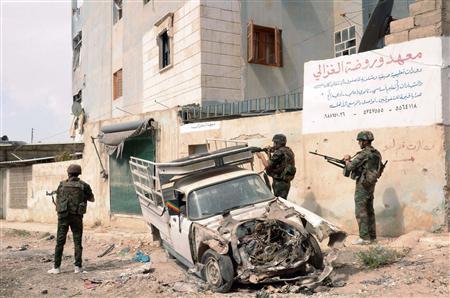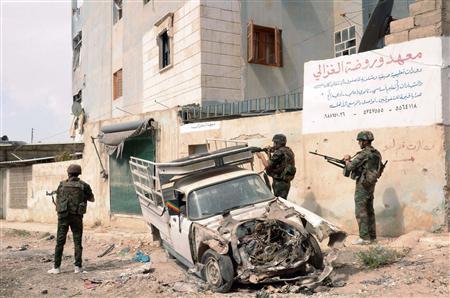 Syrian army and after battles against foreign-backed terrorists today has seized control of the town of Tal-Salmoh in Edlib countryside on his way to control another town.
Syrian Army continued its operations targeting al-Qaeda strongholds in Lattakia countryside killing many of its militants who belong to different Arab countries.
Military units in charge of guarding the military airport of Abu al-Zuhur have entered the town and fought battles against militants in the town killing more than 30 militants before fully liberating the town of Tal Salmoh that is located near the airport.
Our correspondent has said that army units continued their advance around the airport by controlling massive parts of the town of al-Tera'a while clashes still continue against militias till now.
Syrian Amy also has performed a series of operations at strongholds of "al-Nusra Front" in Lattakia countryside and through which many militants of "al-Nusra" have been killed; Egyptian fighter Aiash al-Shairee, was among the militants killed in an operation in the village of Al-Mreij.
Our correspondent in Lattakia said that the Tunisian Zuhair al-Samdi, the Egyptian Subhi al-Anfoushi and the Libyan Rauf al-Zbeidi have been killed in the operations that targeted "al-Nusra" strongholds in the towns of Burj al-Zahia and Al-Durrah.
Finally, army units targeted al-Qaeda strongholds in the villages of Jub al-Ahmar and Shallef and among the militants killed in the operation, the leaders Maher Alio, Azzam Aio and Burhan al-Salloum.