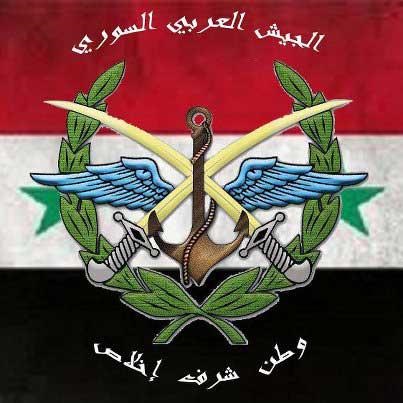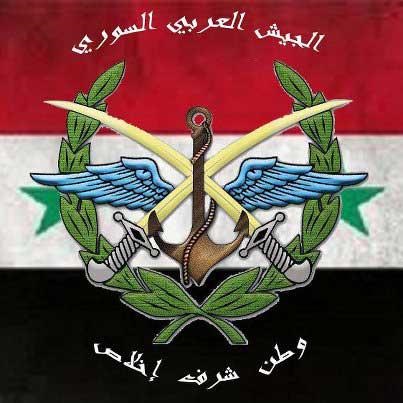 The General Command of Syria's Army and Armed Forces stressed determination to go ahead with eliminating terrorism and striking with an iron fist everyone who seeks to tamper with the security of the country.Syrian Army logo
In a statement released on Friday, the command said the Syrian Army regained control over key towns in Homs province.
"After a successful military operation and accurate tactical maneuvers, units of the armed forces managed this morning to tighten control over the towns of al-Hadath, Hawarin and Mhin and the warehouses nearby to the southeast of Homs city," the statement said, according to official news agency, SANA.
It added that the army had dealt severe blows to insurgents as it killed large number of terrorists and mercenaries, who have been attacking civilians and military checkpoints in the area, and destroyed hundreds of arm-equipped vehicles.
"With this successful operation that left large numbers of terrorists killed in a well-planned trap, the armed forces have punctured the delusions of terrorists and their masters in taking over vital areas in Homs countryside," the General Command went on saying in its statement.
The Syrian Army has also "aborted the insurgents' plans to ease pressure on the remaining terrorist pockets in the area, causing dramatic collapse in the morale of the armed terrorist groups that are faltering under the strikes," the statement added.