Syria
Syrian Army Gets More Gains against ISIS, Nusra in Hama, Daraa and Sweida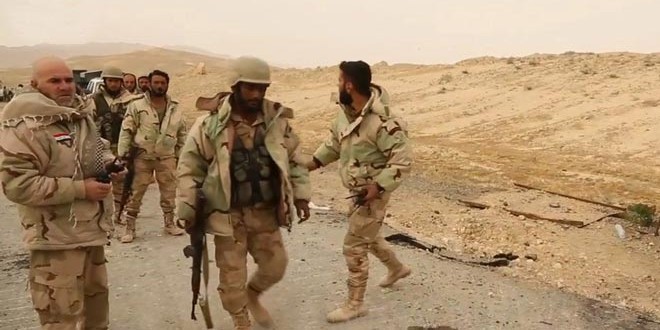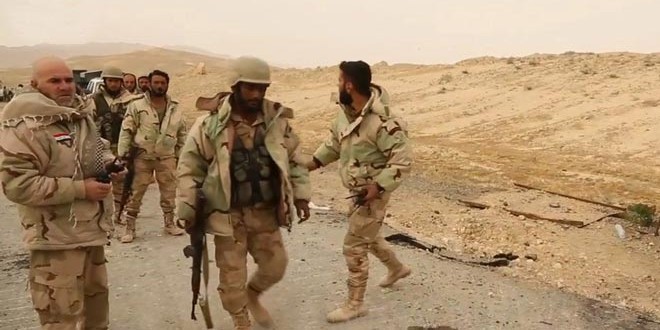 The army establishes control over a hill in eastern Hama, destroyed 5 vehicles for terrorists in Daraa and Sweida and continues its operations against ISIS, Jabhat al-Nusra (Nusra Front ) and other terrorist organizations all over the country, taking control of more areas and destroying vehicles and weapons of the terrorists.
In Hama, an army unit, in cooperation with the popular defense groups, carried out operation against ISIS (so-called "Islamic State", ISIL, IS or Daesh ) fortified sites and gatherings in which established control over Tabaret al-Dibe Hill in Salmiya area the eastern countryside of Hama province.
During the operation, many of ISIS terrorists were killed and their vehicles and fortified sites  were destroyed.
In Sweida, an army unit targeted a gathering of ISIS terrorists in Bir al-Tanmiyeh area in the eastern countryside of the southern Sweida province, destroying 4 vehicles transporting terrorists, arms and ammunition, a military source told SANA on Wednesday.
In Daraa , in the eastern countryside of the neighboring Daraa province, an army unit hit movements of Jabhat al-Nusra terrorists in the northern side of Tuloul Khleif near Um Walad village, located on border with Sweida, destroying a car equipped with a heavy machinegun.
In Deir Ezzor, army continued its operations against ISIS gatherings and fortified sites in Deir Ezzor province.
Field sources told SANA reporter that an army unit conducted an operation in al-Mattar al-Qadimneighborhood in the southern parts of Deir Ezzor city.
A 20-meter long tunnel was detonated by the army during the operation, killing many terrorists and injuring many others.