Syria
Syrian Army, Hezbollah Dispatch More Forces, Military Hardware to Hama Province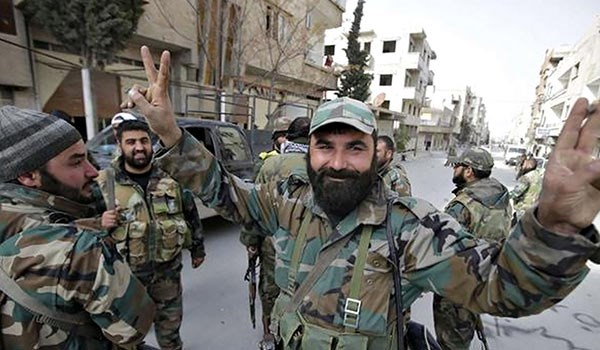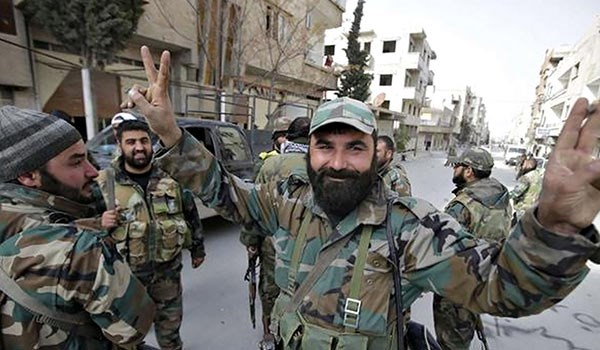 The Syrian Army and the Lebanese Hezbollah forwarded a large number of forces and a large volume of military equipment to Northern Hama to face the terrorist groups, mainly the Al-Nusra Front (Tahrir al-Sham Hay'at or the Levant Liberation Board) in the region, field sources said Monday.
The sources said that Hezbollah has sent a large number of its fighters to Hama after the Al-Nusra and other terrorist groups stormed the army positions.
They added that the army has also forwarded more military equipment to the region after they found out that the terrorist groups plan to attack the pro-government forces' positions and violate the ceasefire in Idlib and Hama.
The sources further said that the army's imminent operation in the region is aimed at taking control over the entire Hama province and kicking off an operation against the terrorists in Idlib province, particularly in Jisr al-Shughour, Ariha and several villages in Lattakia province that are still under terrorists' control.
Reports said earlier today that the army men engaged in fierce clashes with ISIL and fended off their offensive to seize control over al-Salamiyah-Aleppo road near Wadi al-Azib region Northeast of al-Salamiyah.
The army soldiers further reopened the road.
In the meantime, the army units fended off ISIL's heavy attack on its positions in Wadi al-Azib, inflicting heavy casualties on the terrorists.