Syria
Syrian Army, Hezbollah Forces Make New Gains in Zabadani, Capture Scores of Terrorists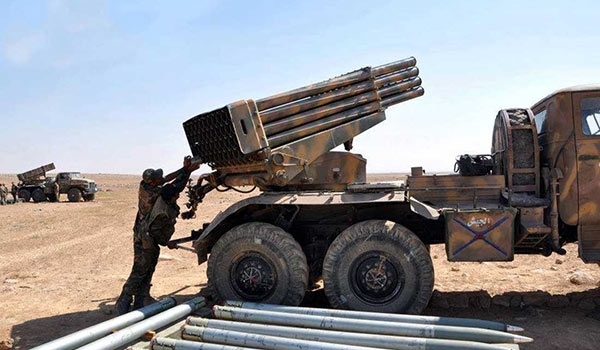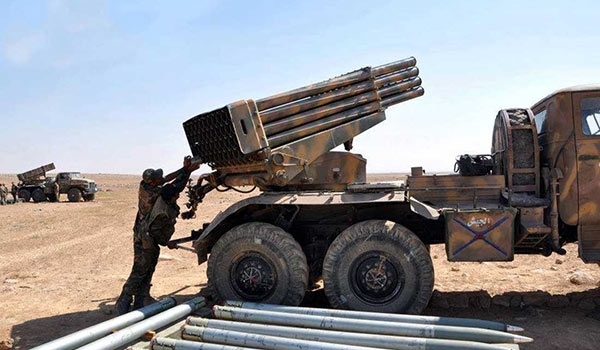 The Syrian army and the Lebanese Hezbollah resistance forces continued their mop-up operations in the city of Zabadani on Sunday, and killed nearly a dozen terrorists in heavy clashes.
At least 10 terrorists were captured by the Syrian troops and the resistance forces in al-Mahata Square in the Eastern parts of Zabadani.
Earlier today, the Syrian troops and Hezbollah fighters cut the defense lines of the terrorists in the city of Zabadani in Southern Syria, and took back a strategic square.
According to FNA dispatches, the terrorists of the Al-Nusra Front and Ahrar al-Sham are now under a full siege in Zabadani and the army has won back al-Kornish Square.
The army and resistance forces also took back al-Barada mosque on Saturday.
On Tuesday, the Syrian army and Hezbollah purged terrorists from the Southern parts of Zabadani.
The Syrian and resistance forces pushed the terrorists backed from areas between two main squares in Southern Zabadani.
Tens of Takfiri terrorists were killed and dozens more were injured in heavy clashes with the Syrian troops and Hezbollah fighters.
The strategic town of Zabadani is located 45 kilometers to the Northwest of the city of Damascus in the Southern parts of Al-Qalamoun region.
The Syrian army and Hezbollah fighters started fresh operations to win back Zabadani over two weeks ago.