Syria
Syrian Army, Hezbollah Forces Retake Control over Three Key Positions in Al-Qalamoun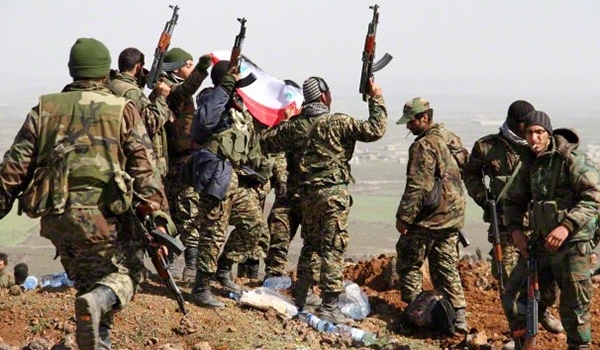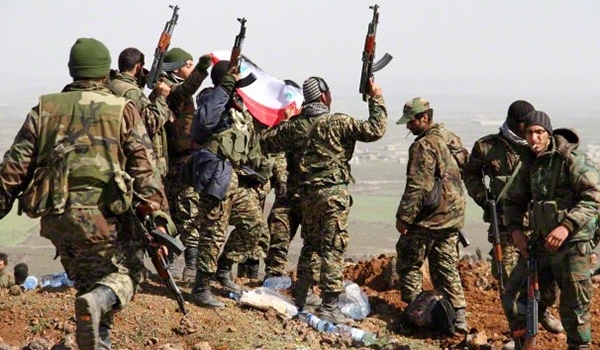 The Syrian army and the Lebanese Hezbollah Resistance Movement took back three strategic hilltops from terrorists' control in Al-Qalamoun, in Damascus province, local officials confirmed.
The sources said that Mashrou' Haq Zeaiter, Jour Beit Abdul Haq, and Abdul Haq hilltops in al-Qalamoun, which are also located in the Eastern countryside of the Lebanese town of Nahleh, have been recaptured in the joint operations of the Syrian army men and the Hezbollah forces against the terrorist groups' strongholds.
The sources added that several terrorist were also killed or wounded in the abovementioned battlefield.
The military observers believe that the gains in Al-Qalamoun region will prevent militants from launching attacks at the Bekaa Valley in Lebanon.
On Sunday, the Syrian army backed by Hezbollah fighters regained control of the biggest military base of the Al-Nusra Front Takfiri terrorist group in Al-Qalamoun region in Damascus countryside.
The Sahla al-Moaysara military base, which was the biggest stronghold of Al-Nusra Front, was captured in Al-Jibbeh area in Al-Qalamoun.
The Northern Qarna al-Moaysara hill overlooking the military base was also purged of Al-Nusra terrorists.
The Syrian troops and Hezbollah fighters also took back Aqaba Um al-Rakab, Al-Dorat hill, Qarneh Rezq and Shams hill in the nearby areas.
Cooperation between the Syrian army and the Lebanese Hezbollah over the past days has resulted in the liberation of more than 20 border areas between Lebanon and Syria from terrorists' control.