Syria
Syrian Army, Hezbollah Liberate Key Mountain-Top West of Palmyra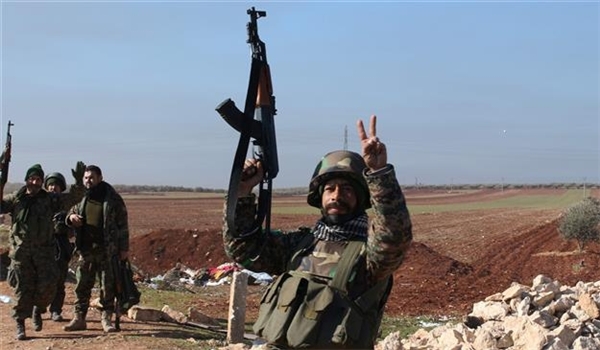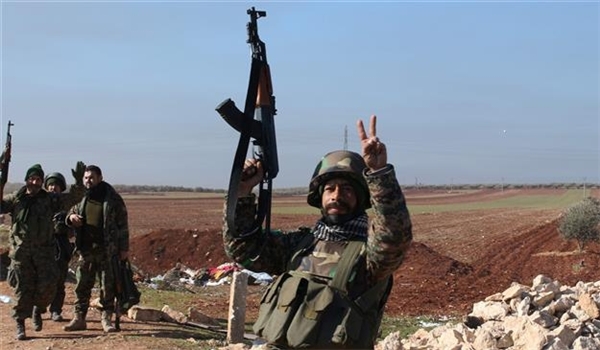 The Syrian Army Forces and Hezbollah fighters managed to advance further towards the city of Palmyra (Tadmur) in Homs province, liberating another important mountain-top that overlooks the ancient city's Western suburbs.
According to a battlefield correspondent embedded with the government forces near Palmyra, the Syrian Army and Hezbollah imposed full control over Jabal Musharraf after a late night battle with the ISIL militants.
The Syrian Army's Tiger Forces, backed by Hezbollah fighters and other Syrian army's allies, carried out a night assault on ISIL's lines near Palmyra's Western suburbs, killing several terrorists and confiscating a large cache of weapons from the terrorist group.
Earlier reports said that Syrian Army forces and their allies were pushing their way to advance further into the Eastern parts of Homs province, and established their control over more areas after fierce clashes with militants in the region.
Military sources said pro-government forces seized control of more strategic hill-tops in both Western and Southern fringes of the ancient city of Palmyra (Tadmur) after heavy clashes with ISIL terrorists in the region.
The Syrian Army alongside the popular forces, backed up by the Russian fighter jets, advanced further in al-Hayal and Wadi Abyad Dam, while pushing back ISIL militants in Palmyra-Talal road, Southwest of Palmyra.
Meanwhile, military sources reported that tens of terrorists are fleeing the battlefields Eastward from Palmyra toward ISIL's stronghold city of Raqqa as Syrian army troops alongside popular forces continue to smash the terrorists in the Eastern parts of Homs province.
Battlefield reports also suggested the ISIL Takfiri terrorists were deserting their positions in Western as well as Southern Palmyra, leaving behind scores of dead and wounded members in Palmyra desert.