Syria
Syrian Army, Hezbollah Take Back New Areas in Aleppo Province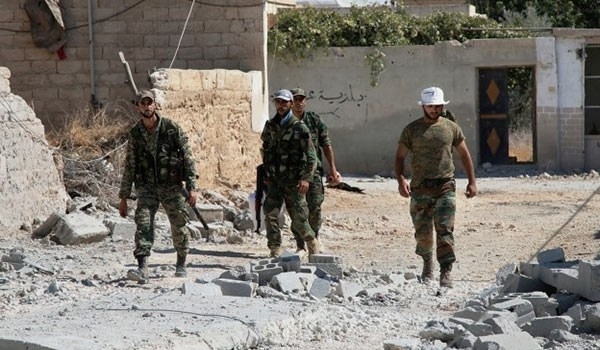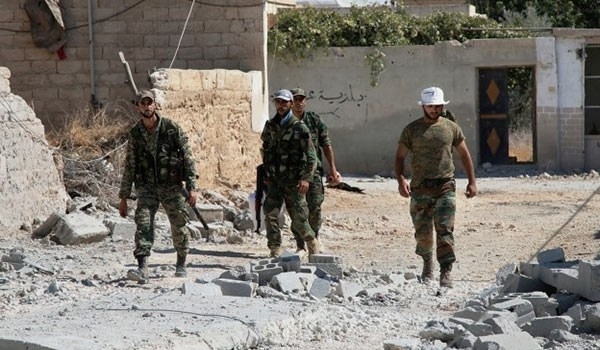 The Syrian Army alongside the Lebanese Hezbollah forces pushed back the terrorist groups from vast areas in the Northern Aleppo province, and recaptured at least three more villages on Friday.
Sources said that the Syrian Armed Forces and Lebanese Resistance recaptured Ghayghar, al-Ajoubiyah Farms and Tal Mafless after fierce clashes with the militants of Liwaa Suqour al-Sham and Harakat Nour al-Deen Al-Zinki.
The Syrian army on Thursday won back control over 9 villages in Aleppo.
The Syrian army and popular defense forces, backed by Russian warplanes, freed vast areas in Aleppo Province from the control of the Takfiri militants, killed a senior terrorist commander and took a wide stride towards the strategic Kuweires military airbase.
The Syrian forces regained control of al-Safira village in the Southern countryside of Aleppo in the early hours of Thursday, killing dozens of terrorists, including their senior field commander Uwais al-Qoqazi.
Later, the army also won back the villages of Balas, Jouret al-Hajjash, Rasm al-Skeikh Qiqan, Deir Salibah, Kafer Obeid, al-Halabiah and Teir al-Ward.
A few hours later on Thursday the army regained control of al-Ayyubiah village in the Southern countryside of Aleppo.