Syria
Syrian Army imposes fire control over strategic road in northern Aleppo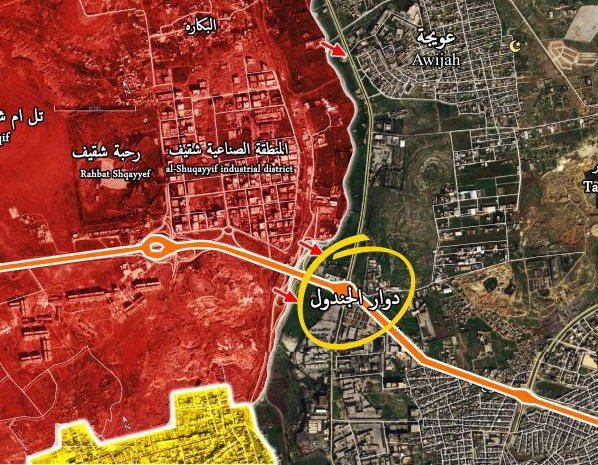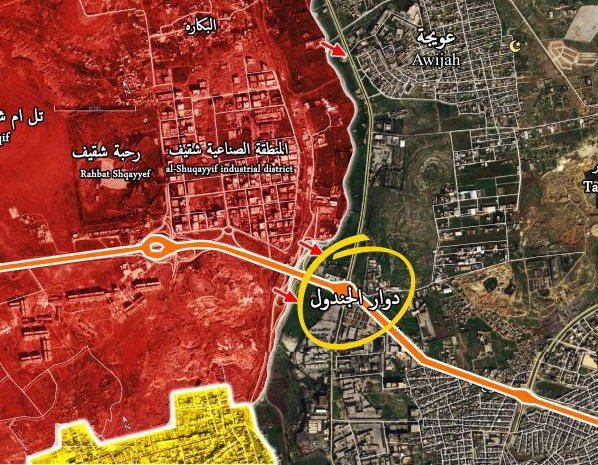 The Syrian Arab Army's Republican Guard, backed by Liwaa Al-Quds (Palestinian paramilitary), continued their large-scale advance in the northern sector of Aleppo on Monday, targeting Fatah Halab's positions along the strategic Jandoul Road.
Backed by the Syrian Arab Air Force (SAAYF), the Republican Guard and their allies managed to capture the western axis of the Ouweijah District, while also pushing south to secure the Shuqayf Industrial Area that overlooks Jandoul Road from its western flank.
Following this successful assault, the Syrian Armed Forces made their first push towards the Jandoul Roundabout, establishing fire-control over this site after a short battle this morning with Fatah Halab.
Should the Jandoul Roundabout fall to the Syrian Armed Forces in the coming days; this will leave Fatah Halab on the brink of collapse in northern Aleppo.