Syria
Syrian Army inflicts heavy losses on foreign-backed militants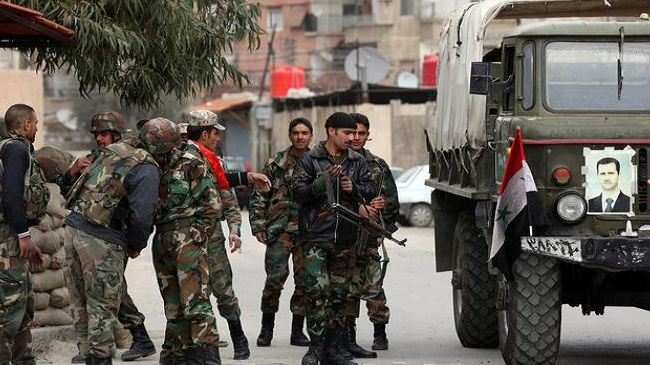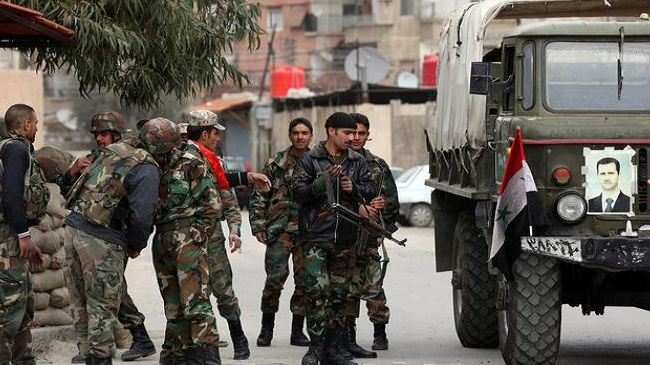 The Syrian Army has inflicted heavy losses on foreign-backed militants fighting against the government in the country's main port city of Latakia.
On Thursday, a number of militants from the al-Qaeda-linked al-Nusra Front terrorist group were killed in intense clashes with Syrian soldiers in the al-Rihaniyya district of the city, located 348 kilometers (216 miles) northwest of Damascus, the official SANA news agency reported.
Moreover, Syrian troops clashed with militants in Frenluq neighborhood of Latakia, killing and injuring a number of them.
A rocket launcher and a base used by foreign-backed gunmen to launch mortar attacks were destroyed in the operations.
A commander, identified as Abu al-Abed, was also among the slain militants.
Syria has been gripped by a deadly unrest since March 2011, and many people, including large numbers of government forces, have been killed in the violence.
Damascus says the chaos is being orchestrated from outside the country, and there are reports that a very large number of the militants are foreign nationals.
The Syrian government says the West and its regional allies including Qatar, Saudi Arabia, and Turkey are supporting the militants.
Several international human rights organizations have accused militants operating in Syria of committing war crimes.