Syria
Syrian Army Inflicts Major Losses, Causalities on Fatah Al-Sham in Dara'a City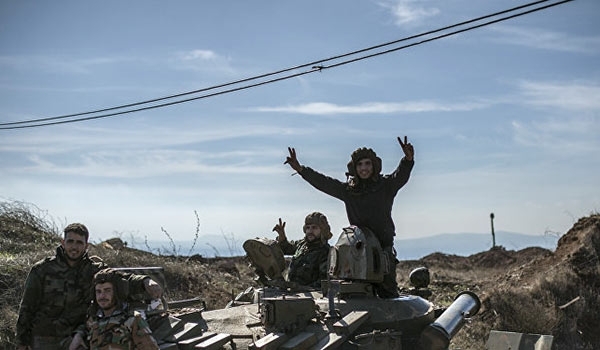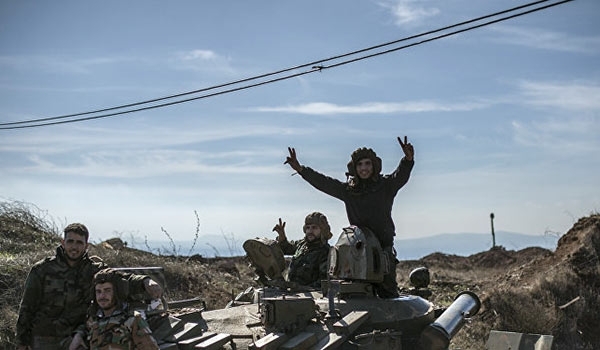 Syrian military forces stormed the strongholds of Fatah al-Sham Front (the newly formed al-Qaeda-affiliated terrorist group previously known as the al-Nusra Front) in Dara'a districts, and inflicted large casualties on the militants.
Fatah al-Sham's strongholds in Dara'a al-Balad were destroyed and a number of the terrorists were killed or wounded in the Syrian Army offensive.
Also, a unit of the army engaged in heavy fighting with Fatah al-Sham fighters in the old customs department building and Eastern side of the nursing school, leaving several militants dead or wounded.
In relevant developments in the province on Friday, Syrian Army soldiers and popular forces stormed the bases of Fatah al-Sham Front in three districts of the Southern city of Dara'a.
Syrian government forces staged a heavy raid on Fatah al-Sham's positions and strongholds in al-Badou, al-Karak and Northwestern side of al-Qariyeh al-Gharbiyeh bridge, slowing down their movements in the city.
The army attacks also inflicted heavy casualties on the terrorist group.
The Syrian army, supported by intelligence forces, managed to thwart the terrorists' attempts to send their bomb-laden drones from Da'el and Abta'a towns in Northern Hama towards al-Katiba al-Mahjoura region in the Northern parts of Abta'a town in Northern Dara'a on Thursday, blowing up all of them in the air.
The Syrian army soldiers also launched attacks on the terrorist groups' positions in Dara'a too.