Syria
Syrian army injures al-Nusra Front leader, report says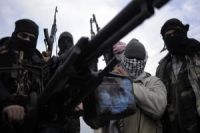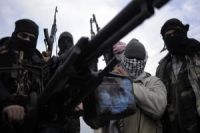 The head of the al-Qaeda-linked al-Nusra Front has been injured by the Syrian army near the capital.
The Syrian Observatory for Human Rights, citing foreign-backed militants in the area, said on Wednesday: Abu Mohammed al-Jawlani was wounded along with some other members of the terrorist group in the governorate of Damascus.
Rami Abdel Rahman, the observatory director, said Jawlani was hit in the foot.
The militants in Syria, including those belonging to the al-Nusra Front, have been receiving all forms of support from the West.
The al-Nusra Front has been behind many of the deadly bombings targeting both civilians and government institutions across Syria.
The Syria crisis began in March 2011, and many people, including large numbers of soldiers and security personnel, have been killed in the violence.
The Syrian government says that the chaos is being orchestrated from outside the country, and there are reports that a very large number of the militants are foreign nationals.
In an interview recently broadcast on Turkish television, Syrian President Bashar al-Assad said that if the militants take power in Syria, they could destabilize the entire Middle East region for decades.