Syria
Syrian Army Kills ISIS Militants in Hama, Razes more Positions across Country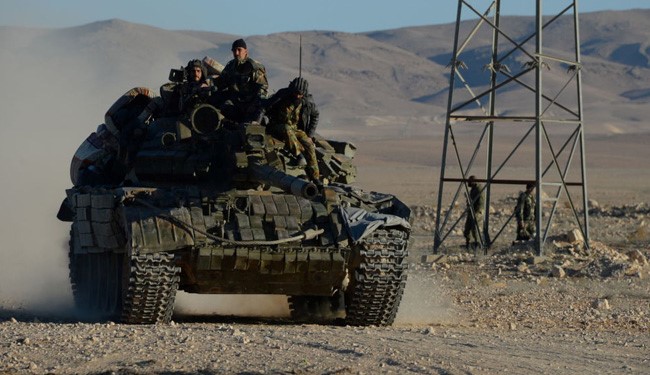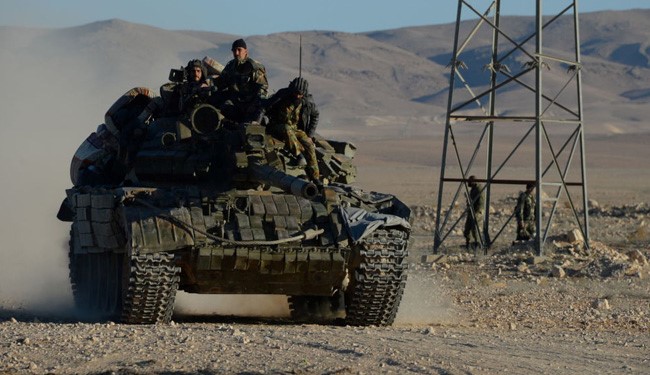 The Syrian army forces have targeted positions, hideouts and gatherings of ISIS terrorists, Jabhat al-Nusra and other terrorist groups across the country, killing dozens of them and destroying their ammunition and fortifications.
Hama
An army unit, with a cover from the Syrian Air force, clashed with Jabhat al-Nusra and Jund al-Aqsa terrorists in al-Tamanaa, Skeik and Atshan who tried to attack residential areas in the direction of Maan, 30 km north of Hama city, a military source told SANA on Friday.
The attack was foiled and 28 terrorists were killed, including one of Jabhat al-Nusra leaders in Atshan who is nicknamed "Abu Moussa", the source confirmed.
Two vehicles equipped with heavy machineguns and 3 cannons were destroyed in the confrontations.
Homs
The army's air force destroyed vehicles equipped with machine guns for ISIS terrorists north of Palmyra and in the vicinity of the stores area in the eastern countryside of Homs province.
Deir Ezzor
Army units targeted ISIS positions in al-Sinaa and al-Ummal neighborhoods in Deir Ezzor city, destroying them along with the weapons and equipment inside.
In the meantime, the army's air force hit gatherings and fortifications of ISIS terrorists in al-Kassarat area and Baqjaji farm on the southern outskirts of Deir Ezzor city.
Sweida
An army unit destroyed two vehicles equipped with heavy machineguns belonging to Jabhat al-Nusra terrorists in al-Sheikh Hussein and Khleif hills in Sweida countryside, SANA reported.
– See more at: http://en.alalam.ir/news/1810878#sthash.d7HhUF1L.dpuf