Syria
Syrian Army kills scores of foeign terrorists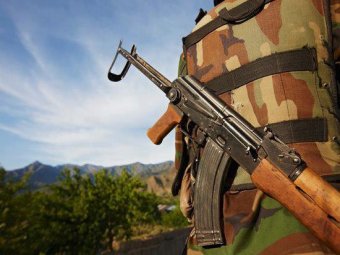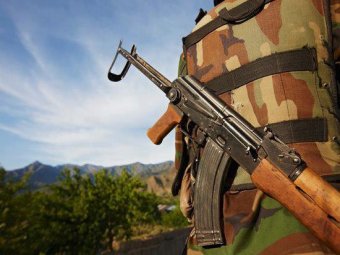 Our correspondent in Damascus stated that the Syrian Arab Army units have clashed with an armed group in al-Amin Street of al-Tadamon neighborhood.
The clashes caused dozens of deaths and injuries upon the militants' ranks, as the others threw their arms and escaped to Yelda town.
In the same context, our reporter said that the engineering units of Syrian Army dismantled a car bomb that was ready to blast in the very area, where scores of handcuffed bodies that belong to civilians who were field assassinated by Free Army militia, were found near al-Zubair Bin Awwam mosque.
Our correspondent confirmed that fierce armed confrontations occurred between Syrian Army and Free Army militia in the orchards of al-Qaboun and Duma, which resulted in deaths and injuries of the gunmen.
The Syrian Army also wrecked several vehicles, provided with Dushka machineguns, and mortar shells.
Our reporter also stated that a mortar shell was fired by gunmen on al-Zablatani, what resulted in one civil martyr.
Another shell was fired on al-Yarmouk Camp of Damascus, which resulted in material damages only.
Our correspondent in Deir Ezzor said that the Syrian Army has annihilated an armed group and destroyed their two cars in Ghassan Abboud roundabout.
In Edlib, our reporter stated that the Free Army militia has fired rockets and mortar shells on al-Qalaa and al-Tarma neighborhoods of Harem, situated in Edlib countryside, what resulted in civil martyrs, including women and children.
The correspondent of Breaking News network pointed out that the Syrian Arab Army targeted positions and dens for insurgents in Saraqeb and Dawar al-Delleh valley of Ma'aret al-Nu'man.
The attack resulted in deaths and wounds of militants.