Syria
Syrian Army Kills Scores of Gunmen across Cities amid Infighting among Takfiris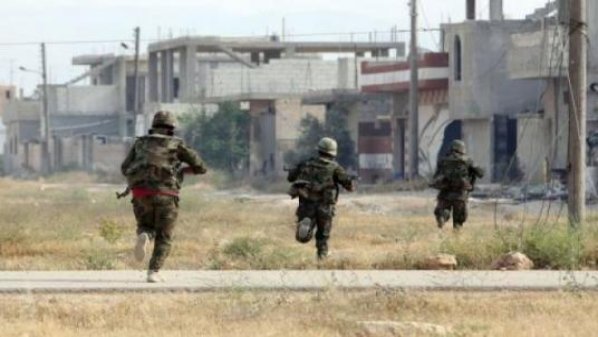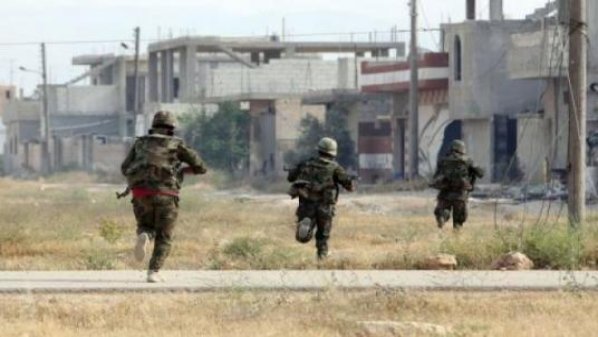 A unit of the Syrian army managed on Tuesday to kill scores of militants of the so-called 'Islamic State of Iraq and the Levant' (ISIL) takfiri group during clashes that erupted in the Thermal Plant environs in eastern rural Aleppo.
In Damascus, several militants were killed and others wounded during clashes with the army around the Tal-Assawwan and in the environs of Khan Al-Sheikh in the eastern and western Ghoutas respectively.
The Syrian army controlled al-Bashora village in Lattakia northern countryside, inflicting heavy losses upon the terrorist groups.
In Hama, a military unit clashed with a terrorist group near Horrbinafsah in southern countryside of the city.
In Daraa, units of the Syrian army and armed forces destroyed a vehicle and mortar launcher for al-Nusra Front terrorists northeast of al-Nueimeh town, 4 km east of Daraa city, a military source told state-run SANA news agency on Tuesday.
All members of another terrorist group were killed in an army operation against a position for the so-called "Liwa al-Mutasem Billah" in Tafas town, 13 km north of Daraa city, the source added.
The army also destroyed a terrorists' command center, two vehicles and checkpoints to the east of the Electricity Company, in addition to destroying a vehicle equipped with a heavy machinegun in al-Abassiyeh and al-Manshiyeh neighborhoods and near the Old Customs in Daraa al-Balad area in Daraa city
Earlier on Monday, an army unit carried out accurate operations against the gatherings and movements of terrorist organizations in Daraa al-Balad killing 20 terrorists, injuring 28 others and destroying 2 of their vehicles, one of which was equipped with machinegun.
In Homs, the Syrian soldiers clashed with the armed groups aound Al-Makhram area in the eastern countryside.
In Deir Ezzor, a number of ISIL terrorists were killed during clashes with the national military around Al-Jafra town in the rural area.
The opposition UK-based Observatory said that 7 terrorists of the so-called 'Jaish al-Islam' (army of Islam) and 'Qowwat Ahmad Al-Abdo' (Ahmad Al-Abdo forces) were killed during clashes with the so-called 'Jaish Tahrir Al-Sham' (army to liberate Syria) and 'Rijal Al-Malahem' (men of battles) takfiri groups in the Addamir city in eastern Qalamoun.