Syria
Syrian Army Kills Several ISIS Terrorists in Homs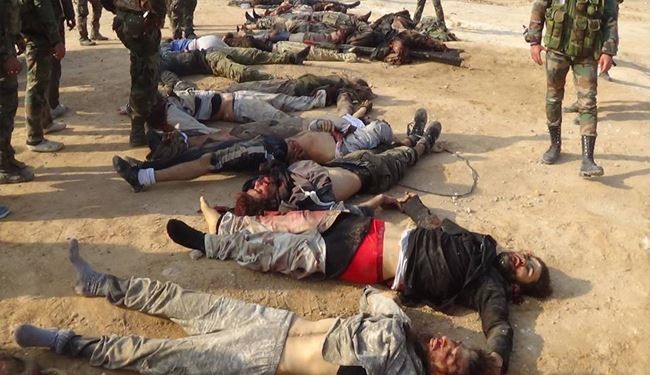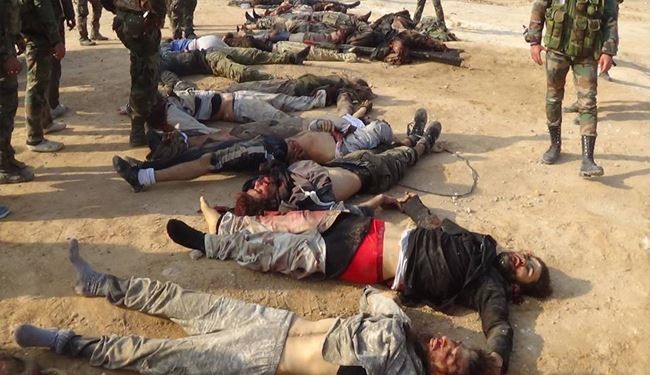 The Syrian Army repelled a powerful assault of the ISIS Takfiri terrorists on its positions at the village of Al-Hawa in the Central province of Homs, and killed two dozen militants, including foreign nationals in its counter-attack, military sources said; FNA reports.
The sources said that the terrorist group ran into the Syrian forces' well-fortified barriers that encompass the village of Al-Hawa, leaving the ISIS combatants stuck in the open while they would try to evade the rapid gunfire and mortar shells that were fired by the soldiers guarding the contested area.
The ISIS militants also attempted to sneak past frontline fortifications of the Syrian army men and National Defense Forces' (NDF) at the nearby villages of Rahoum and Umm Sahreej; however, they were once again unsuccessful, as the Syrian soldiers repelled all of the terrorist group's infiltration attempts.
The source further added that the terrorist group suffered two dozen casualties during their large-scale assault on the village of Al-Hawa; this includes a number of foreign nationals from the countries of Saudi Arabia, Tunisia, Libya, and Iraq.
The ISIS is targeting this area of the Homs Governorate in order to expand their territorial influence, while also capturing the key highways that lead to the provincial capital of Homs.