Syria
Syrian Army kills terrorists in Damascus countryside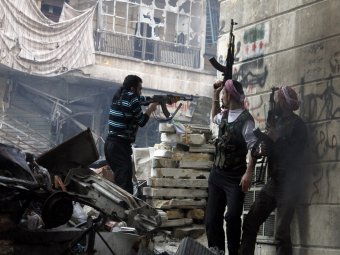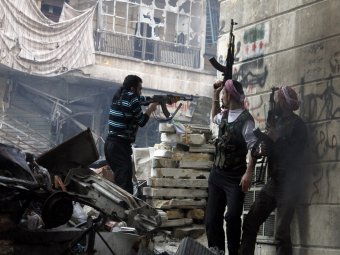 The units of Syrian Arab Army seized a tunnel of a diameter of 3 meters that was used by insurgents to hide from the units and storing arms and ammunition during cleaning Daraya city of Damascus countryside.
Our correspondent stated that the Syrian Army continued chasing the militias of Free Army in al-Thawra Street, near the train railway and the shrine of al-Sayyida Sukayna, causing dozens of deaths and injuries of the militants, including snipers.
The reporter said that the Syrian Arab Army units carried out several operations in Duma and Harasta of Damascus countryside, killing and injuring many gunmen, including Mahmoud al-Tout, Khalil Badran, Mahmoud al-Numaili, the member in al-Farouq battalions Yusuf al-Hamasneh, the member in al-Islam brigade Samer Omarein, Ismael Nukrush and Nazeer Khalifa.
The insurgents Rashad Bader al-Din, Helmi al-Sayyed, Muhammad Hamra and Abed al-Ghafour Bakri were the known of the killed militants in Zamalka and Erbin.
Syrian Arab Army operations in Aleppo
Our correspondent in Aleppo said that the Syrian Army forces carried out several military operations in areas of Aleppo.
The army clashed with groups of Free Army militia in the Ancient city, Aghyour and al-Jdeideh, killing and wounding many insurgents, where the army also targeted gatherings at Ozeiza village of Aleppo
Militants target Raqqa Central Prison
The reporter of Breaking News Network said that armed groups targeted Raqqa Central Prison, causing the martyrdom of several prisoners, including Ahmad al-Muhammad, Ibrahim al-Olqaya, Ahmad Dawara, Nahar al-Ibrahim, Marwan Bozan and Muhammad Abboud, where the Captain Abed al-Rahim Ibrahim and the police officer Hussein al-Shalabi were wounded.
Our correspondent said that the guards of the prison confronted the attackers and killed dozens of them.
He pointed out that gunmen attempted to attack a military checkpoint in Raqqa city, causing clashes between both sides, claiming the death of an attacker called Hussein al-Zaher of al-Farouq battalions, where the Syrian Army target spots for the insurgents in al-Barouda village near al-Baath dam of Raqqa countryside, causing dozens of deaths of the gunmen.