Syria
Syrian Army, Kurdish Militia Moving Head to Head in Hasaka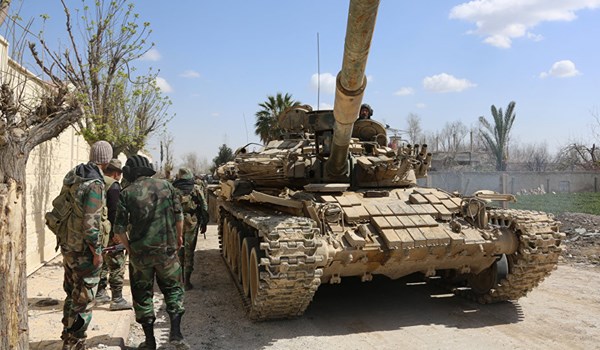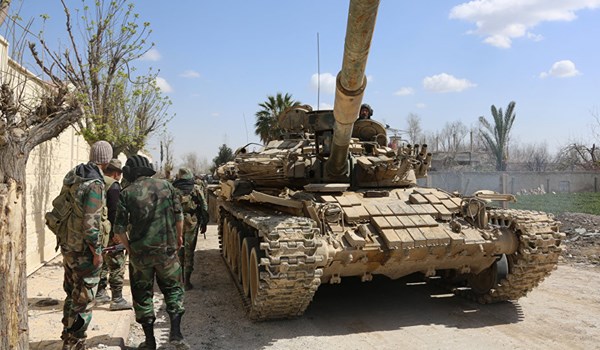 Reports from the Eastern province of Hasaka indicate that tensions are rising between the Syrian Army troops and the Kurdish militias, with some sources saying that tensions might end up in imminent clashes.
The Kurdish units have dispatched a large number of forces and equipment form al-Malekiyeh in Northeastern Hasaka to the town of Qamishli.
In the meantime, the army has detained Hamoud Hossein al-Keirat, a commander of the Kurdish-led People's Protection Units (YPG), along with seven of his fighters in Qamishli.
The Kurdish militia have, meanwhile, arrested three Syrian soldiers.
Military analysts believe that tensions between the Kurds and the army are unprecedented, adding that direct confrontation between the two sides is possible now.
Last week, civilians in the Northeastern province of Hasaka called on the Syrian Army to support them as tensions went high between the locals and the US-backed Kurdish militias in the region.
People Qariwan neighborhood in Hasaka city took to the streets and opposed the Kurdish militias' forced recruitment. Protesters cut off roads connecting Qariwan to al-Nashwa neighborhood to prevent the Kurds from entering their region.
Sources said that popular uprising has spread in several neighborhoods, including al-Nashwa al-Qarbiyeh next to Qariwan, adding that people have called on the army to interfere and support them against the Kurdish militias.
The Kurdish militias' measure, mainly forced recruiting of young men in Hasaka, has angered people.
The sources went on to say that the Kurdish militias arrested 30 civilians in al-Saad Camp in Southern Hasaka after the refugees embarked on filming the Kurds' mistreatment of the refugees.