Syria
Syrian Army, Kurds Block Aid to Terrorists in Hasaka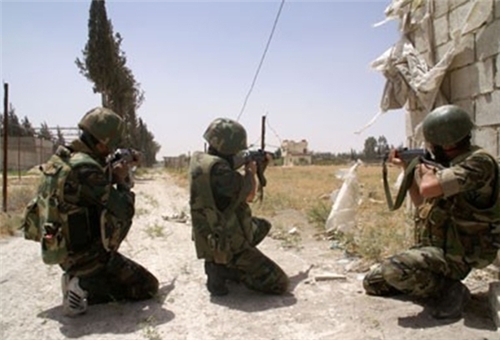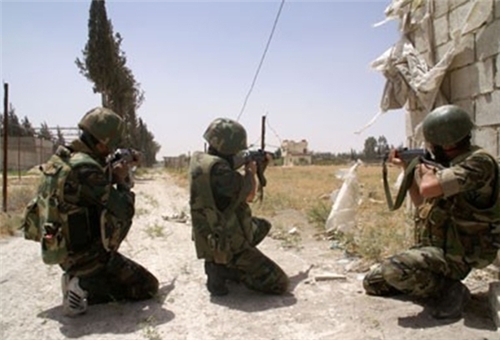 The Syrian army and the Kurdish Popular Defense Committees in joint cooperation blocked relief aid to the terrorists in Hasaka in Northeastern Syria and regained control over the main road in the region and its surrounding villages.
The Syrian army and local Kurdish forces seized control over Al-Abed, Al-Fallaheh, Abu Amshe and Masaken al-Filat al-Hamra villages as well as the Al-Satin route and the Unknown Soldier Square in the Eastern parts of Qaviran township in Hasaka city.
The army units killed 15 terrorists of the Al-Nusra Front, held 18 captives and injured tens of militants.
Speaking to FNA, a Syrian military source explained that securing Al-Satin highway, cutting relief aids to the militants in the Eastern and Southern parts of Hasaka and pushing back the militant groups who looted the passing cars are the main goals of the army's operations in Hasaka.
The Syrian Kurdish fighters have intensified their attacks against the Al-Qaeda-linked terrorists in recent months.
The conflict in Syria started in March 2011, when sporadic pro-reform protests turned into a massive insurgency following the intervention of western and regional states.
The unrest, which took in terrorist groups from across Europe, the Middle-East and North Africa, has transpired as one of the bloodiest conflicts in recent history.
As the foreign-backed insurgency in Syria continues without an end in sight, the US government has boosted its political and military support to Takfiri extremists.
Washington has remained indifferent to warnings by Russia and other world powers about the consequences of arming militant groups.