Syria
Syrian Army Lays Siege on Terrorists in ISIL's Large Base North of Deir Ezzur City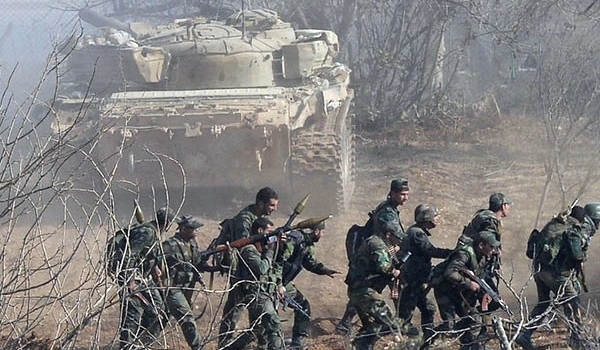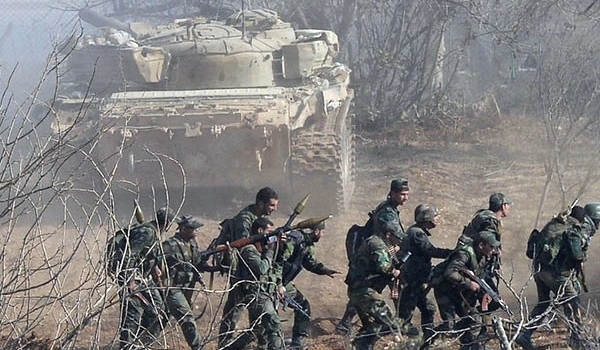 The Syrian Army troops stormed ISIL's positions in the outskirts of Deir Ezzur city on Wednesday, laying siege on the terrorists in their large stronghold North of city.
The army men clashed fiercely with ISIL in Huwieja Kateh region, hitting their strongholds hard from the Eastern and Southern directions.
In the meantime, the army's artillery and missile units shelled heavily ISIL's positions in the region.
A military source said that 20 terrorists were killed in the army operation and the remaining pockets of the ISIL were trapped in the circle of government forces in Huweija Kateh.
The source further said that a large number of ISIL terrorists had fled Deir Ezzur to Huweija Kateh.
Local sources said on Tuesday that the military helicopters of the US-led coalition carried out another heliborne operation in Southeastern Deir Ezzur to evacuate senior commanders of the ISIL terrorist group from the region.
The sources confirmed that US helicopters transferred several ISIL commanders from the town of al-Mayadeen before the launch of the Syrian army operation.
"American military aviation first maneuvered near a farm in al-Mayadeen region. Then (the aviation) launched an airstrike, we tried to hide and saw several US helicopters. There were foreign ISIL commanders on the ground, who were waiting for them next to their headquarters… The helicopters took them out of Mayadeen," Muhammad Awad Hussein, a local shepherd, said.
He further said that "… first there was the sound of a blast followed by a massive strike; later the US helicopters came and took the ISIL leaders after which the airstrikes ceased."