Syria
Syrian Army liberates new areas from ISIS in east Sweida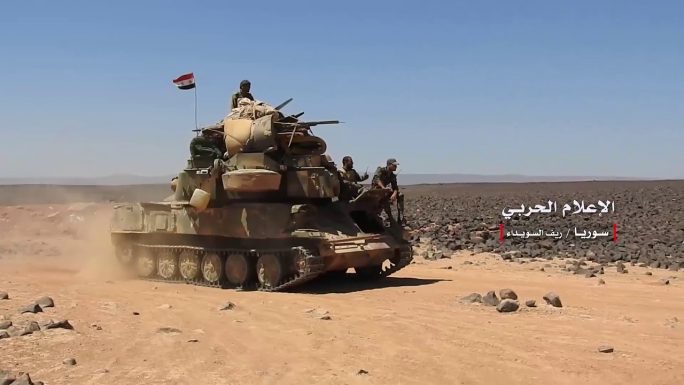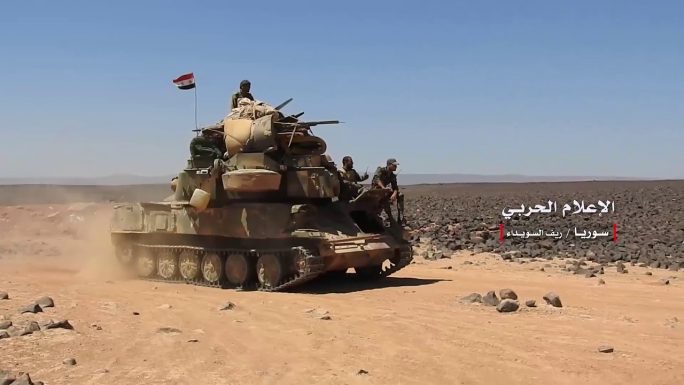 The Syrian Arab Army (SAA) continued their large-scale offensive in east Sweida, today, targeting the Islamic State's (ISIS) positions around the Al-Safa Canyon.
Led by their 4th Armored Division, the Syrian Arab Army managed to score a major advance across the Badiya Al-Sham region of east Sweida after a fierce battle with the Islamic State.
According to a field report from Sweida, the Syrian Arab Army, alongside the National Defense Forces (NDF) and Syrian Social Nationalist Party (SSNP), liberated the Ard Al-Kara' area and several other points.
As a result of this advance, the Syrian Arab Army is now on the verge of reaching the Islamic State's strongholds of Al-Kara' and Al-Safa.
Furthermore, in the last five days, the Syrian Arab Army has managed to advance more than 50km deep into the Islamic State's large desert pocket.