Syria
Syrian army makes more gains in NE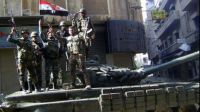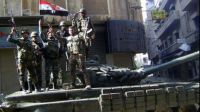 The Syrian army has gained the upper hand over foreign-backed militants fighting against the government of President Bashar al-Assad in the northeast of the Arab country.
According to Press TV, on Monday, the Syrian army regained control of over a dozen villages on the road between Qamishli and Tal Hamis near the Turkish border.
The victory came after the army conducted mop-up operations in the area, killing several militants and seizing their weapons.
On Sunday, the Kurdish People's Protection Units, known as YPG, regained control of Tal Hamis.
The Kurdish fighters retook the town following fierce fighting with al-Qaeda-linked militants, who had heavily occupied the area.