Syria
Syrian Army Neutralizes Dozens of Suicide Bombers in Eastern Ghouta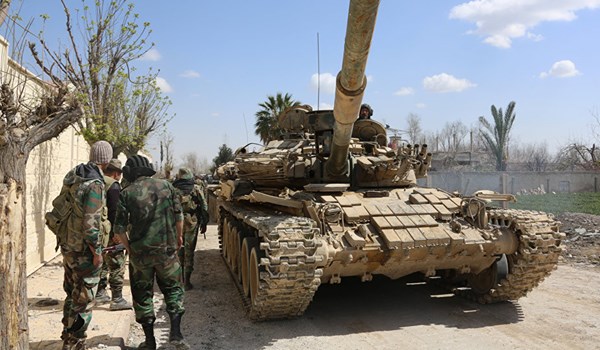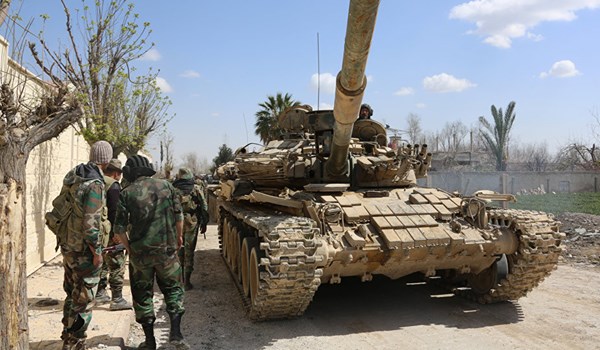 The Syrian Army forces have seized a total number of 36 suicide bombers at different humanitarian corridors in the Eastern Ghouta enclave since civilian evacuations began, Syrian state media said.
A military source told SANA news agency they had detained 30 men and six women carrying explosive belts.
The source said they planned to target the buses and shelters of the militants and their families in false flag operations to blame the government for the attacks.
On Thursday, Russian Defense Minister Sergei Shoigu said that the Russian servicemen prevented suicide bombings on buses carrying refugees from Damascus suburb of Eastern Ghouta. In total 48 explosive belts were defused.
"Every day we receive information from (Syrian) citizens. Four days ago we received reports about the provocations being prepared by suicide bombers wearing explosive belts, who were supposed to be placed in buses with refugees," Shoigu said at a meeting with the UN Special Envoy for Syria Staffan de Mistura in Moscow.
The Russian military managed to seize seven explosive belts on Monday, 32 — on Tuesday, and nine on Wednesday, the minister added.
According to Shoigu, more than 11,000 militants and 130,000 civilians have left Eastern Ghouta since the introduction of humanitarian pauses on February 28.