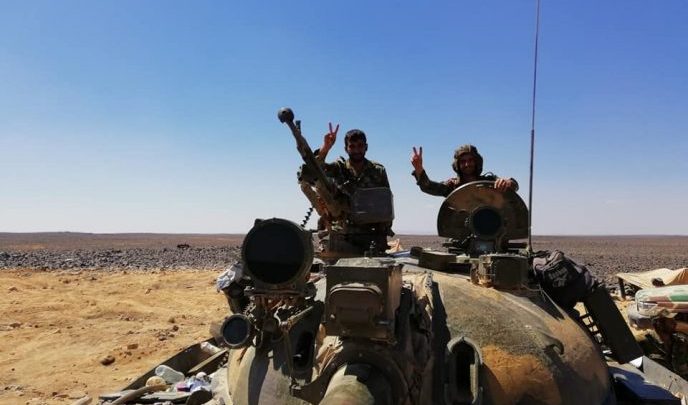 The Turkish regime has been forced to redeploy many of their allied rebel units from northern Aleppo to the Hama and Idlib governorates, following a series of losses at the Kafr Naboudeh and Qal'at Al-Madiq fronts.
According to a military source in Aleppo city, many of the militant forces needed to launch an invasion of northern Syria have been redeployed to the front-lines in Hama.
The source said the heavy losses suffered by Hay'at Tahrir Al-Sham and their allies from Jaysh Al-Izza over the last six weeks have forced them to call for help from their Turkish allies.
He added that Turkey is furious with Russia over the Syrian Army's offensive in northwestern Syria as they cannot concentrate their efforts on capturing the territories under the control of the Kurdish-led Syrian Democratic Forces (SDF).
Last September, Turkey arranged a phony ceasefire with Russia in northwestern Syria to allow their militant forces to concentrate on SDF-held areas in northern Aleppo, Al-Raqqa, and Al-Hasakah.
However, Turkey failed to withdraw their rebel forces from the agreed upon demilitarized zone; this prompted the Syrian military finally respond with an offensive against the jihadists in Hama.
As seen during the first week of the Syrian Army offensive, the militant forces in northwestern Hama were unable to hold their ground without heavy support from their allies in Aleppo.