Syria
Syrian Army on Verge of Full Control over Northern Dara'a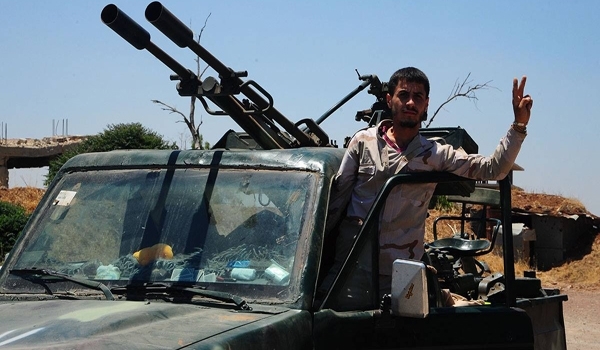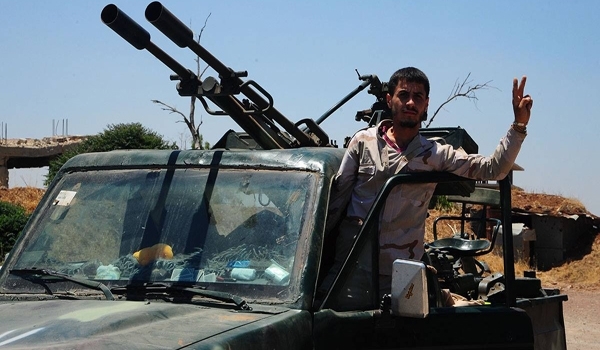 The Syrian army continued military operations against the terrorists in Northern Dara'a, and seized control over vital regions.
The army forces engaged in clashes with the terrorists South of the town of Ankhal in Northern Dara'a, retaking control of the village of Kharbat al-Saraya and an adjacent hill as well as al-Motawwaq hills.
Meantime, militants in the town of Jassim in Northwestern Dara'a agreed to deliver control of the region and surrender their arms and military equipment to the army soldiers.
Local sources also reported that the militants have agreed with rendering control of the strategic al-Hareh hill in Northwestern Dara'a near the Golan Heights in Quneitra province to the army troops, adding that residents of the town have called on the terrorist groups to leave.
A small number of towns and villages in Northern and Northwestern Dara'a are still under the terrorists' occupation now after the army's recent advance.
In a relevant development earlier today, the Syrian army continued its military operations against the terrorist groups in Dara'a, and managed to purge terrorists from neighborhoods East of the city.
Battlefield sources said that after the terrorist groups agreed with the Syrian army's peace plan in Dara'a city, the army imposed full control over Dara'a al-Balad region.
The sources also reiterated that the Syrian army has purged terrorists from Eastern Dara'a after the army's successful military operation in the province and militants' endorsement of the peace plan in several regions.
The Syrian army is now in full control in 84 percent of lands in Dara'a province or an area covering 3200 square kilometers.
The battlefield sources said that the ISIL is in control of around six percent of Northern Dara'a (250 square kilometers) and other terrorist groups are controlling 10 percent of Northern Dara'a or 450 square kilometers.