Syria
Syrian Army Planning to Kick off Imminent Anti-Terrorism Operation in Quneitra Province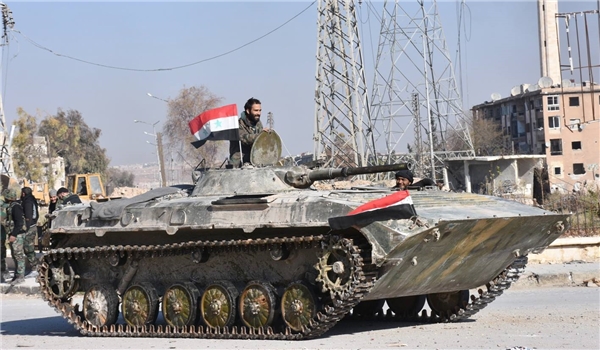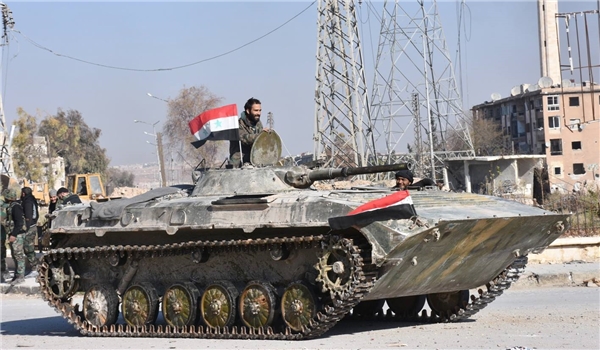 The Syrian Army has been dispatching a large number of forces and a large volume of equipment to the Southwestern part of the country to launch a major offensive against terrorists in Quneitra province, field sources said on Monday.
The sources said that a large number of units of the army's 5th, 7th and 9th divisions have already been redeployed to the Southern provinces of Dara'a and Quneitra; however, several more units are expected to head to the provinces in the coming days.
The sources said that the Syrian Army's first target in Southern Syria will be the Al-Nusra terrorists in Quneitra.
The Syrian Army is already in control of the northern part of Quneitra, but the remaining towns to the South, including the provincial capital, remain in possession of the terrorists.
To capture Quneitra, the Syrian Army may find itself in a tough situation, as the zionist forces will be within artillery range of their units.
The Israeli army has targeted the Syrian Army on several occasions in the past.
The Southern Syria offensive by the Syrian army is expected to commence in early May.
The Russian Center for Reconciliation declared on its facebook page last week that Moscow would support the Syrian army's air and ground operations in the Southern parts of the country still under terrorists' occupation.
Meantime, the center said in another report that it is still too early to discuss a date for the Dara'a operation as negotiations with militants are underway to end their presence, and the army is still in operation against the terrorists in Eastern Ghouta.