Syria
Syrian Army, Popular Forces Continue Fighting ISIL near Kuweires Airbase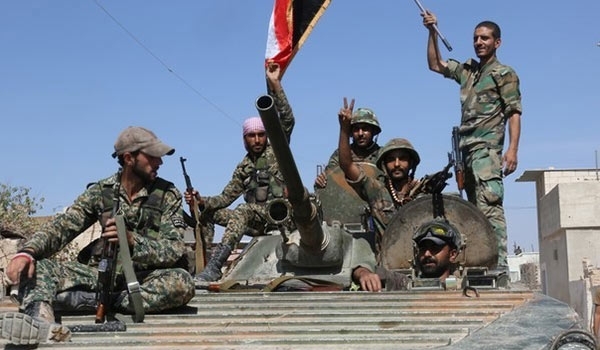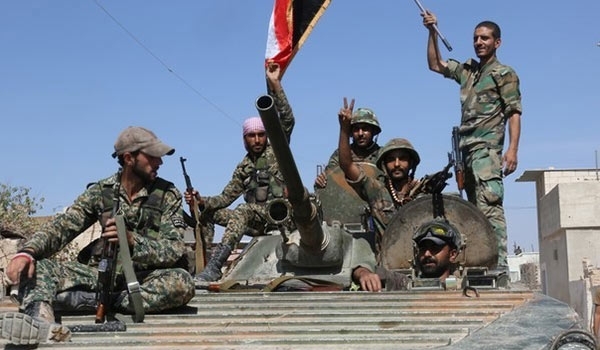 The Syrian Army and National Defense Forces (NDF) on Wednesday continued their operations against ISIL militants' positions in Deir Hafer plains East of Aleppo to lay the ground for the complete removal of the over two-year long siege on Kuweires airbase, field sources said.
The ISIL strongholds near the town of Sheikh Ahmad and near the strategic airbase of Kuweires were stormed by the Syrian army troops and the NDF fighters, the sources said.
The sources added that the army is trying hard to hit the militant defense line in surroundings of Kuweires airbase to end its siege by the terrorist groups.
Also on Wednesday, the Syrian forces, backed by the country's warplanes, thwarted an ISIL attack in Aleppo province, leaving scores of terrorists dead.
The army and the National Defense Forces, backed by the Syrian airstrikes, repelled ISIL attack on Jabboul village in Aleppo, and killed scores of Takfiri terrorists.
Hundreds of terrorists fled their positions in Aleppo province as the Syrian army, backed by the country's warplanes and Russian fighter jets, staged a large-scale offensive on the positions of the Takfiri militants.
Informed sources said Tuesday that the terrorists fled as the Syrian forces continue to advance against the militants.