Syria
Syrian Army Preparing for Large-Scale Operation in Western Damascus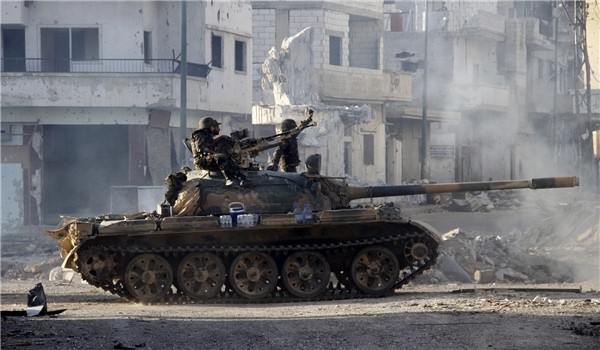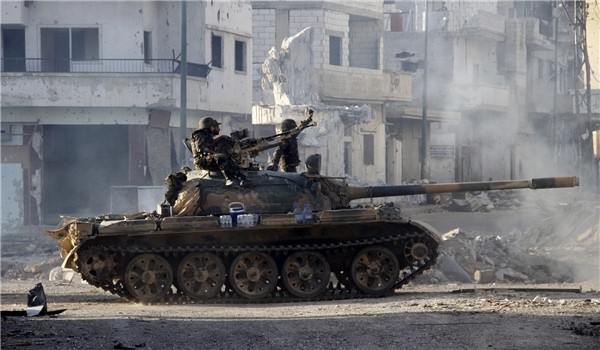 Units of the Syrian army that captured the strategic village of Harira in Wadi Bardi on Friday are getting ready for another massive operation in the Western and Northwestern parts of Damascus province to reinvigorate security along borders with Lebanon, military sources said on Monday.
"The Syrian army and its popular allies' next operation will hit militant groups' positions in the villages of Kafr al-Awamid, Kafr al-Zeit, Deir Qanoun, Deir Moqren, Ein al-Fijeh, Basimeh and Afrah to trap the terrorist groups in a long circle of government forces, which finally will guarantee the security of Damarcus-Beirut highway and water supply lines to Damascus city," the sources said.
"In the meantime, terrorists failed to prevail over government forces' positions in Bardi passage under the army's heavy artillery shelling," the sources added.
On Friday, the Syrian army and popular forces continued their advances in Damascus countryside by seizing back a strategic village in Wadi Bardi region.
The Syrian army and popular forces are now in full control of Harira village in the Northwestern part of Damascus province.
The terrorists' military hardware also sustained heavy losses in the Syrian army's military operations in Wadi Bardi region.
Harira village is located three kilometers to the South of the city of Madhaya.
The liberation of Harira village has paved the way for the Syrian army's recapturing more villages and towns in Wadi Bardi region.