Syria
Syrian Army Preparing to Deploy in Strategic Town of Manbij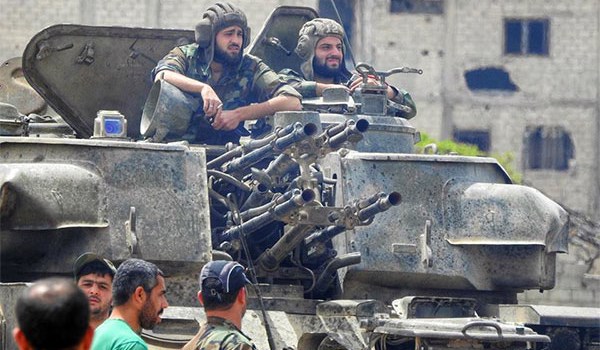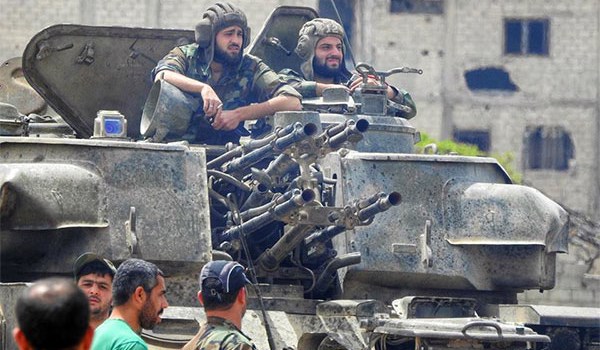 The Syrian army is preparing to enter Manbij in Northeastern Aleppo as Turkey threatened to occupy the strategic town.
The Arabic-language al-Watan newspaper reported on Thursday that tens of military vehicles, carrying the Syrian government flags, along with hundreds of forces, including special forces and presidential guards, have been stationed in the towns in Southern Manbij.
It added that the move is in line with army's preparation to enter Manbij and prevent the Turkish army and its affiliated militants from occupying the region.
Meantime, the Arabic-language Arabi 21 news website quoted a spokesman of Manbij military council as saying that deployment of the Syrian army forces in the town is supported by Russia and has been coordinated with the Manbij military council.
According to reports, the Turkish army and affiliated militants have also in the past few days sent a large number of forces and military equipment to the region to launch imminent operations in Manbij.
A military source said on Wednesday that the Kurdish-led Syrian Democratic Forces (SDF) have handed over the control of a town located Southwest of Manbij to the Syrian Arab Army (SAA).
According to the source, the Syrian Democratic Forces handed over the town of Al-'Arimeh to the Syrian Arab Army as they take security precautions ahead of the Turkish military's incursion in the Manbij region, the AMN reported.
The source added that the Syrian Arab Army is in contact with some members of the Syrian Democratic Forces in Manbij; however, there is no agreement to allow them to enter the town, nor was the transfer of this town considered a move towards handing over Manbij.
Manbij is strategically important to the Syrian military because of its proximity to Aleppo city and the Euphrates River.
The town is also located along the key Aleppo-Raqqa Highway; if lost, the Syrian Army and Kurdish-led forces will no longer have a direct route to the provincial capital of Raqqa province.