Syria
Syrian Army Purges More Territories of Terrorists Near US-Held Al-Tanf Region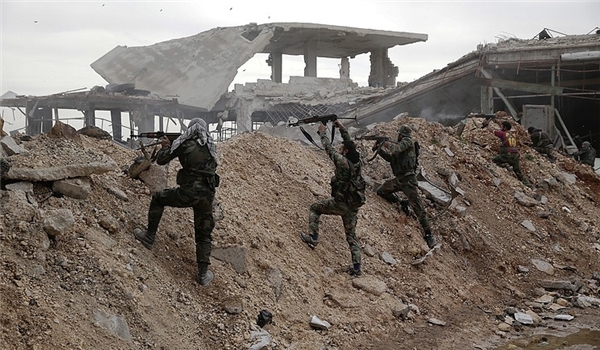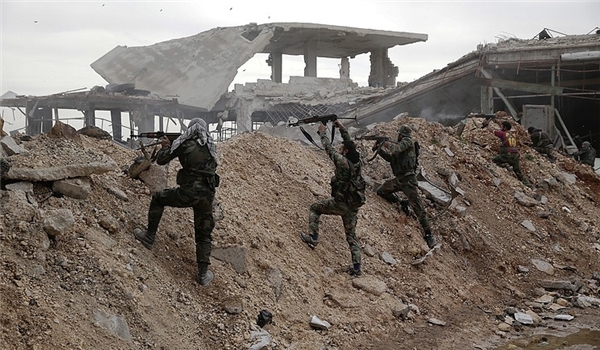 The Syrian Army carried out a mop-up operation in Southeastern Homs and managed to seize control over more lands near the US-held al-Tanf region in Homs Badiyeh (desert), an Arab media outlet reported on Sunday.
Syria's al-Watan daily quoted the field sources as reporting that the army units managed to advance in the depth of Eastern Homs Badiyeh towards al-Tanf region that is home to a US-run airbase, adding that the army men imposed control over more points near Mount al-Qorab 50 km Northwest of al-Tanf region.
The army had previously seized Mount al-Qorab in an operation.
The daily further reported that the army exchanged fire with the ISIL terrorists near al-Mo'ayzileh region in Eastern Badiyeh.
The army units further clashed with ISIL in the Eastern part of al-Alyaniyeh region in Eastern Homs.
Also, the Syrian Air Force pounded terrorists' positions in Eastern Homs, inflicting major losses on the militants.
In a relevant development last month, the Syrian army dispatched a large number of forces and military hardware to Badiyeh of Homs to reinvigorate security of its key positions amid reports on the deployment of more US forces in al-Tanf base in Southeastern Homs.
The sources said that the army forwarded more troops and equipment from Palmyra (Tadmur) city towards Southern Badiyeh of Homs and near the town of al-Quaryatayn.
The sources further said that the army intended to create a strong security belt around al-Quaryatayn, Hawarin and the Mahin strategic region.
The sources added that the army widened the buffer zone around al-Quaryatayn to 80 km in the Eastern and Southern directions to prevent infiltration of terrorist groups in the region.
They said that the army's deployment in Southern Badiyeh will also prevent the terrorists from moving between Eastern and Western Qalamoun to al-Tanf base in Southeastern Homs.