Middle East
Syria
Syrian Army pushes large number of reinforcements and heavy weapons to southern Idlib
The Syrian Arab Army (SAA) has deployed more reinforcements to the Idlib Governorate this week amid reports of a new offensive in the Jabal Al-Zawiya region.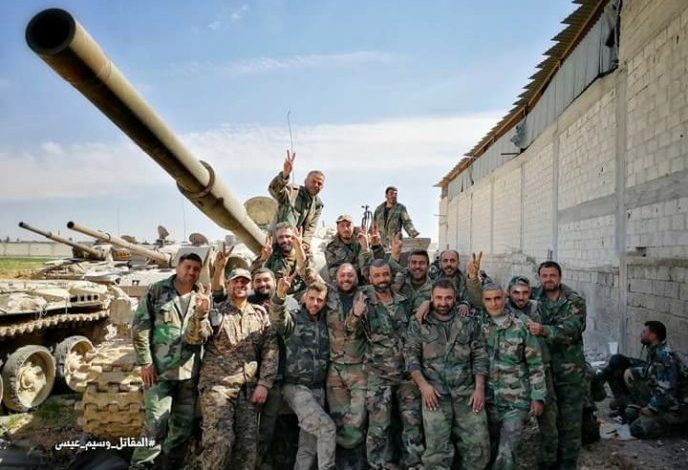 According to a field source in southern Idlib, the Syrian Army sent a large number of reinforcements to the Jabal Al-Zawiya region and Al-Ghaab Plain over the last 48 hours.
In addition to the large number of reinforcements, the Syrian Army also deployed several tanks and missile launchers to the Jabal Al-Zawiya front, indicating that something big is coming.
Over the weekend, a Syrian military source revealed that the deadline for the jihadist forces to withdraw from the M-4 Highway (Aleppo-Latakia Highway) has expired, which prompted the Russian Reconciliation Center to pressure their Turkish partners to quickly expel these militants.
Despite repeatedly pushing back the deadline for the militant withdrawal, it appears that the Russian military is reaching its breaking point, especially after the recent string of attacks launched by the jihadist rebels in the Al-Ghaab Plain.
In particular, the Hurras Al-Deen group's attack on the Syrian Army's positions at the Tanjara axis resulted in the resumption of Russian airstrikes.
Since then, the Russian Air Force has intensified their reconnaissance flights over the Idlib and Hama governorates, while launching occasional airstrikes near the front-lines.