Syria
Syrian Army razes terrorist dens, eliminates scores of gunmen in several areas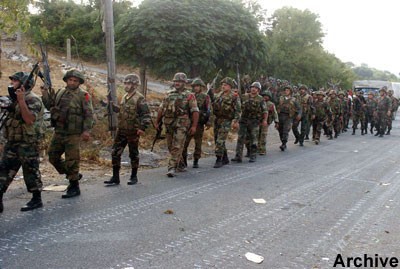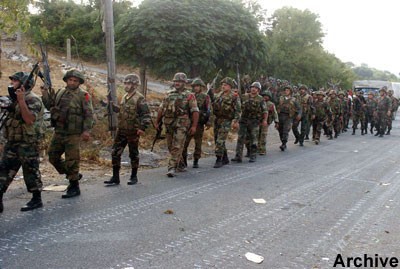 The Syrian Army razed to the ground terrorist dens and killed scores of terrorists in Daraa al-Balad area.
A military source told SANA reporter that among the terrorists who were killed there were Jordanian terrorists.
Meanwhile, army units targeted an armed terrorist group on Nahta-Hirak main road and eliminated many terrorists and destroyed their criminal tools.
In al-Sheikh Saad village, army units ambushed three terrorists and seized their weapons.
Army eliminates terrorists, destroys their weapons in Hasaka
Units of the Syrian Army targeted terrorist gatherings in Hasaka countryside and eliminated a large number of them.
A source in the province told SANA reporter that armed terrorist gatherings were destroyed in Tal Hambas and Abu Qasayeb villages.