Syria
Syrian Army Readying for Heavy Offensive against ISIL Near Border with Iraq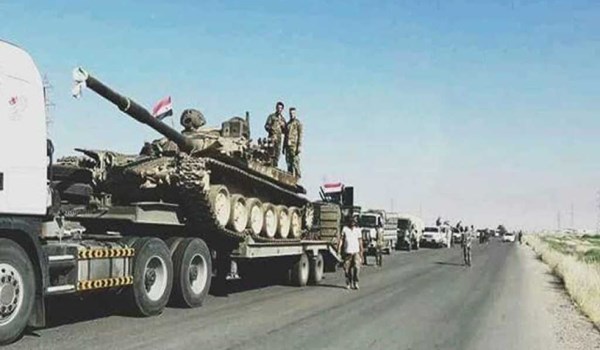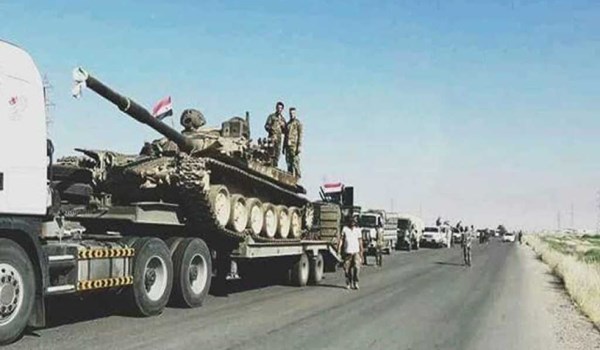 The Syrian Army dispatched a large number of equipped forces to Southeastern Deir Ezzur on Sunday, preparing for purging the border region with Iraq of ISIL terrorists.
The army's convoy, including hundreds of fresh forces along with heavy military equipment, was sent to Albu Kamal Desert in Southeastern Deir Ezzur near the border with Iraq.
Local sources said that the army intends to kick off a major operation near the border with Iraq to end ISIL's presence in the region.
On Saturday, the army's engineering units carried out cleansing operation in the town of Sabikhan in Southeastern Deir Ezzur and discovered a depot of arms and ammunition in ISIL's positions with a large volume of shoulder-launched missiles, cannons, tanks and mortars, including those made in the western countries.
In the meantime, other units of the army seized a large warehouse of medicines and medical equipment in a field hospital in the town of Dablan East of Deir Ezzur city that once was under ISIL's occupation.
Also, the army men found a weapon-making workshop in Sabikhan which was once used by ISIL to manufacture missiles.