Syria
Syrian Army Recaptures More Regions in Homs Province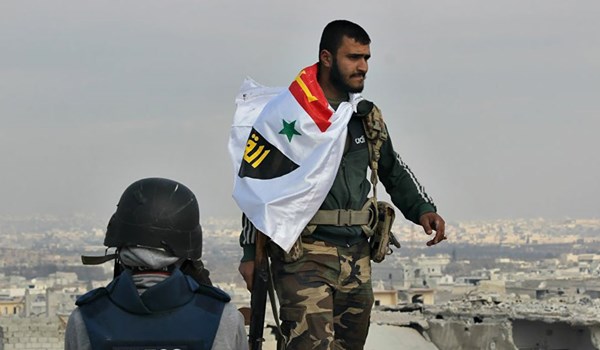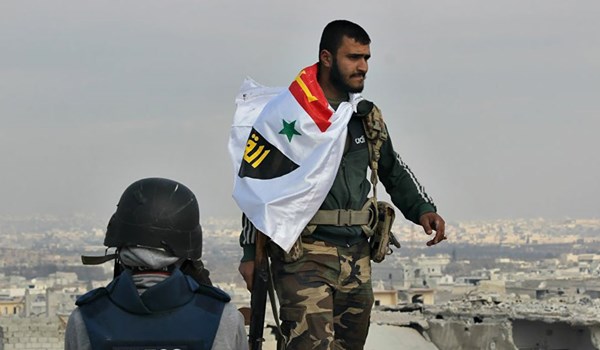 The Syrian army continued its military operations in Homs, and took control of more strategic regions in the province.
The army units captured Zahr Abah region East of Arak village, some 10 kilometers to the East of Homs.
The Syrian air force also pounded ISIL's military positions in Rasm al-Tavil and Jub Habal in Eastern Homs.
The Syrian fighter jets also hit hard ISIL's military positions in Abu al-Tababir, Abu Fatur, Jub Habal and Rams al-Vatil in Eastern Homs, destroying a number of their military vehicles.
The Syrian troops killed a large number of ISIL terrorists and destroyed their military vehicles in their advances in Eastern Homs.
In a relevant development on Thursday, the Syrian warplanes destroyed a large ISIL convoy in Eastern Homs as the army forces continued military operations against the terrorist group in the region.
The army soldiers continued clashes with the ISIL terrorists after establishing security in power plant 3 in Eastern Homs, and could advance towards al-Hil energy field in Northeastern Palmyra.
Meantime, the Syrian fighter jets pounded an ISIL military convoy moving from Raqqa towards al-Sukhnah, smashing over 20 ISIL military vehicles and killing all the terrorists in the trucks.
On Wednesday, the Syrian army backed by the country's air force had warded off attacks by ISIL and al-Nusra Front (also known as Fatah al-Sham Front or the Levant Liberation Board) on government forces' military positions, inflicting heavy losses on them.
The Syrian army units engaged in heavy clashes with ISIL terrorists who were trying to penetrate into areas near Ain al-Dananir village and West of al-Moshrefeh town from Ain Hossein Jonoubi village Northeast of Homs and foiled their attacks.
The Syrian government troops killed most of the invaders and forced the rest of them to flee the scene.
On the other hand, other Syrian army troops engaged in heavy clashes with al-Nusra Front terrorists near the two villages of Marimien and Qarmes in al-Holeh region in the Northwestern part of Homs. The Al-Nusra Front terrorists had attacked the government troops' military positions in areas near al-Houleh region.