Syria
Syrian Army Regains Control of New Region in Eastern Palmyra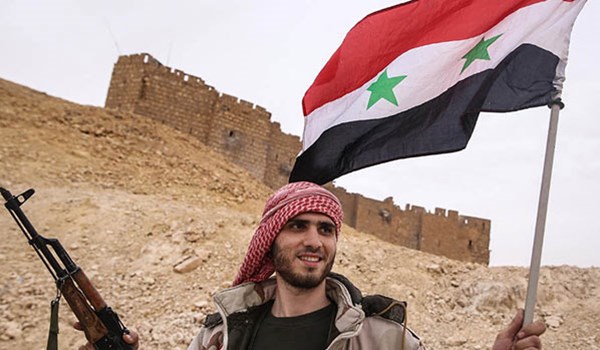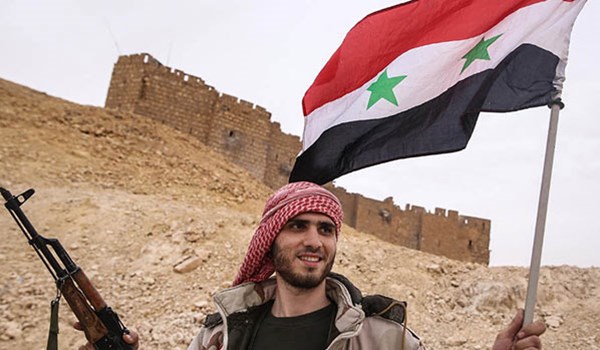 The Syrian army, supported by the air force, continued military operations to liberate the strategic oil fields in Eastern Homs and won back control of a new region in Eastern Palmyra (Tadmur).
The Syrian army units retook control of al-Hari Castle after heavy clashes with the ISIL terrorists in Northeastern Palmyra and killing tens of militants.
Also, the Syrian fighter jets launched repeated attacks against ISIL's moves and gathering centers near al-Sukhnah, Arak, Jabajab Hamad and adjacent areas as well as the Southern parts of al-Sawanah in Eastern Homs.
The airstrikes destroyed three ISIL bases in the region, smashed tens of their vehicles and killed a large number of terrorists.
Well-placed military sources said on Wednesday that the Syrian army troops continued their anti-terrorism operation in the Eastern suburbs of Palmyra, stretching their chain of security around the ancient city.
The sources said that the army men stormed ISIL's defense lines in the Eastern countryside of Palmyra and managed to take back Wadi (desert) al-Ahmar 18km far away from the ancient city.
They added that the army's engineering units started defusing landmines planted by the ISIL in Wadi al-Ahmar (3km to al-Sawameh region).
The army also started to fortify its positions in Wadi al-Ahmar to make it ready for the next round of operation against the terrorists.
The sources underlined that with army's control over Wadi al-Ahmar, security has been restored to areas 18km away from Palmyra.
Other sources said that the army men also drove ISIL out of several positions in Sabkhat (lagoon) al-Mouh and al-Sukra region South of Palmyra.
Tens of ISIL members have been killed and the remaining pockets of them have fled into the depth of Badiyeh in the army's attack, they added.