Syria
Syrian Army Regains Control over Um Huraytan Town in Aleppo Governorate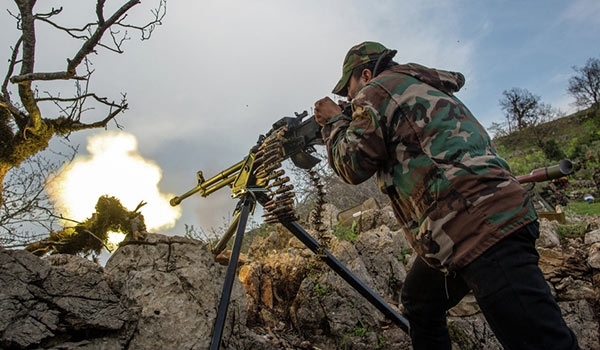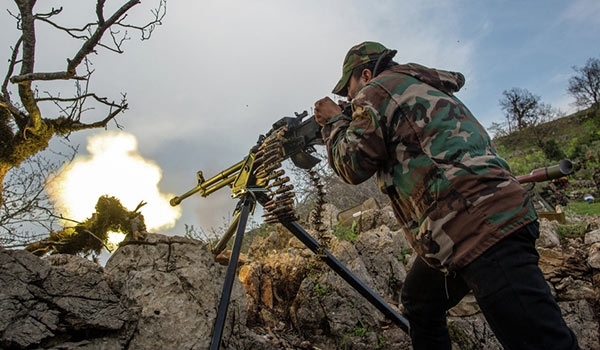 The Syrian Army's operations against the militant groups in the Northern parts of the country resulted in the recapture of Um Huraytan town in Aleppo governorate, local sources announced on Sunday.
The sources said that the nearby areas of Um Huraytan, which is administratively part of the Mount Simeon district of the Aleppo governorate, were the scene of heavy clashes between the Syria army troops and the militants, who left scores of their members killed and wounded and retreat from the battlefront.
The sources added that the army is now in full control of the town in Northwest of Aleppo.
On Saturday, over 26 ISIL terrorists were killed in the joint operations of the Syrian Special Forces and the Russian Air Fleet in the Eastern territories of the Northern province of Aleppo.
The sources said that the Russia warplanes province good back up for the Syrian army's Tiger Forces Unit, and carried out surprise-attack on the ISIL positions at Jabboul city, killing a confirmed 26 militants and destroying 4 armored vehicles mounted with a 23mm anti-aircraft machine gun.
Following the firefight with the ISIL, the Syrian Armed Forces imposed full-control over Jabboul city, marking the first time in three years that they have not only entered this city, but also, advanced this deep into the Aleppo governorate's Eastern flanks.
The Syrian Armed Forces are now 3 villages away from the besieged Kuweires Military Airport inside the Deir Hafer Plains; however, despite their recent advances in East Aleppo, the army's progress has not forestalled the terrorist group from carrying out daily attacks on this airbase.