Syria
Syrian Army Repels Militants' Massive Offensive North of Aleppo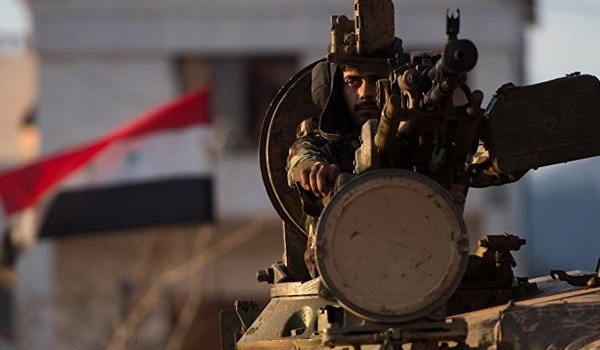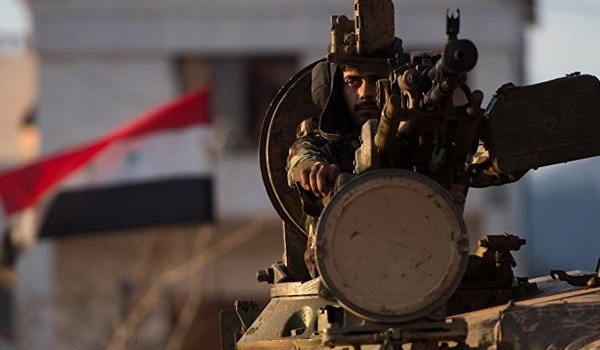 Syrian Army troops thwarted the terrorists' large-scale attack on government forces' lines of defense in the Northern part of Aleppo province, military sources said.
Scores of the militants were killed or wounded after their attempts to prevail over the defense lines of the Syrian army positions in Tal al-Madhafah in the Southern part of Handarat were repelled by the army men.
The militants' military grid also sustained major damage in the failed attack.
Reports said a few hours ago that a main line of supply of the terrorist groups to the strategic town of Tal Rifat in the Northern part of Aleppo province was cut by the heavy mortar shelling of the Kurdish "People's Protection Units" (YPG).
"The YPG forces, deployed on the road of Ein al-Daqnah to Kaljabrein, pounded a road connecting Tal Rifat to the towns of Azaz and Marea in the Northern part of Aleppo province, leaving the militants in Tal Rifat with no way towards its Northern side," the sources said.
"In the meantime, a tough battle is underway in the Western entrance of Tal Rifat between the Kurdish fighters and the militants," the sources further added.
"Both the Kurdish fighters and the terrorists have been targeting each other by their artillery shelling since the early hours of this morning," the sources went on to say.