Syria
Syrian Army Repels Terrorists' Attack on Military Center in Idlib Countryside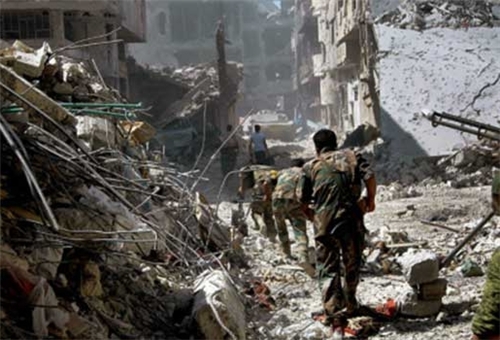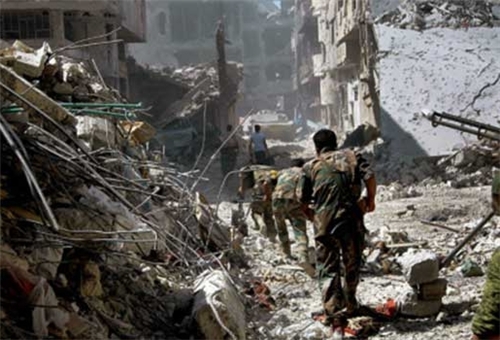 The Syrian army thwarted terrorists' attacks on a strategic military center in Idlib countryside in Northwestern Syria.
The army units pushed back the terrorists from Basida town in Ma'areh Al-Nauman countryside in Idlib countryside and prevented them from attacking a nearby military center.
Scores of terrorists have been killed and many more injured in the army's attack in Idlib countryside.
On Saturday, the Syrian army made major advances in several areas in Idlib countryside.
The army units destroyed a number of gathering centers of the militants in Bensh, Kafr Jales, Arz al-Dousseh and Martin along Idlib-Saqlin road on Friday. The army killed tens of terrorists and injured dozens more in the clashes in Idlib countryside.
Syria has been experiencing unrest since March 2011 with organized attacks by well-armed gangs and terrorists against both the army and civilians.
Tens of thousands of people have been killed since terrorist and armed groups turned protest rallies into armed clashes.
The government blames outlaws, saboteurs, and armed terrorist groups for the deaths, stressing that the unrest is being orchestrated from abroad.