Syria
Syrian Army Repels Terrorists' Heavy Offensive in Lattakia Province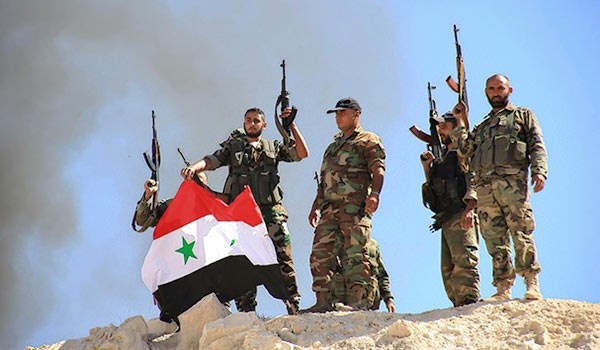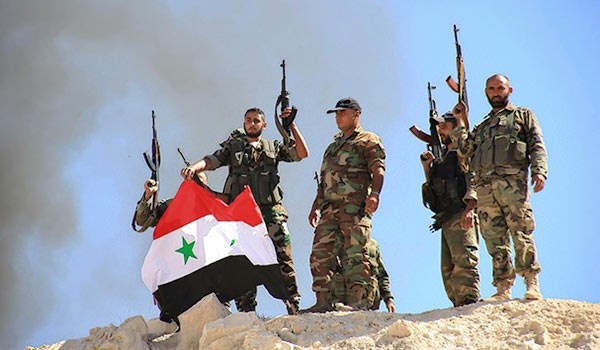 The Syrian Army warded off terrorists' massive attack in Northeastern Lattakia near the border with Turkey.
The army men engaged in fierce clashes with terrorists in Atriyeh and al-Saraf near the border with Turkey and repelled their attack after killing a number of them.
Also, the army's artillery units shelled heavily terrorists' positions and movements in Jabal (mount) al-Shir and in the village of Nawareh near the border with Turkey.
A field sources said that terrorists have launched the attacks, codenamed "God Will Defeat Them By Your Hands", in a bid to disturb the army's concentration on Idlib.
The sources further said that a sum of 13 terrorists were killed and their arms and military equipment were destroyed in the failed attack in Lattakia.
Websites close to terrorist groups reported last month that a senior Libyan commander of Al-Nusra Front (Tahrir al-Sham Hay'at or the Levant Liberation Board) was killed in fierce clashes with the Syrian army in Lattakia province.
Safiyan al-Libi nom du guerre al-Mohajer, senior Al-Nusra commander, was killed by the Syrian army in Jabal al-Tafahiyeh region in Lattakia province, terrorist-affiliated websites said.