Syria
Syrian Army Repels Terrorists' Heavy Offensive in Quneitra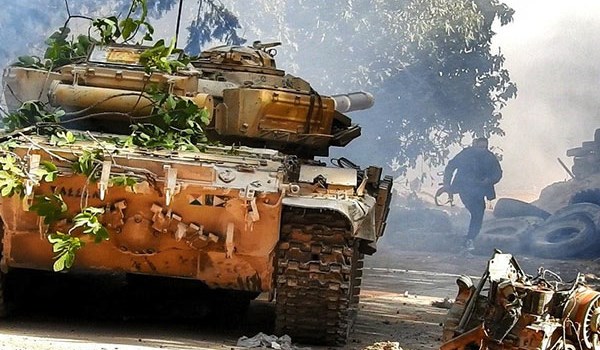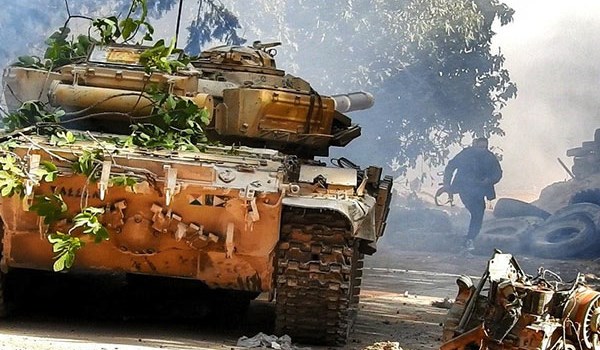 The Syrian Army troops fended off a heavy attack of the Al-Nusra Front (Tahrir al-Sham Hay'at or the Levant Liberation Board) in the Southwestern province of Quneitra on Saturday, inflicting major losses on the militants.
The Al-Nusra terrorists, deployed in the villages of al-Hamidiyeh and al-Samadaniyeh Qarbi, stormed the army near the town of al-Ba'ath, but failed to prevail the pro-government forces' positions.
In the meantime, the army's artillery and missile units pounded the positions and movements of the Al-Nusra and destroyed two armored vehicles and killed a number of militants.
A field source said that a large number of Al-Nusra terrorists were killed or wounded and their remaining pockets retreated towards al-Hamidiyeh.
The Arabic-language al-Watan daily reported last month that the terrorists of Al-Nusra, Ahrar al-Sham and other groups affiliated to the Quneitra Operation Room, in a joint statement, declared their disagreement with reconciliation or ceasefire with the army.
The statement further said that the militants who embark on signing the peace agreement with the army will be badly punished.
In the meantime, the Russian Reconciliation Center for Syria had already announced that talks were underway over the nationwide peace plan with militants in the towns of al-Hamidiyeh, Majdoliyeh and Jabat al-Khashab.