Syria
Syrian Army Restore Security and Stability to Several Towns in Hama Countryside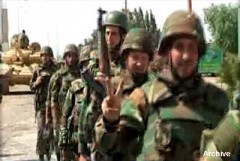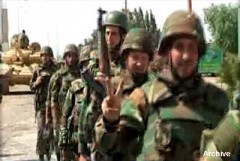 Units of the Syrian armed forces restored security and stability to Akash, al-Khreija, Abu Dali and Abu Ramal towns east of Salameia in Hama countryside, after destroying the last dens and gatherings of "Jabhat al-Nusra" terrorists and seizing their equipment.
A military source told SANA reporter that the army units killed and injured all members of the armed terrorist groups who have displaced the citizens of these towns.
The source called on all residents of these towns to return to their homes.