Syria
Syrian Army Restores Security to Buwaidah in Damascus Countryside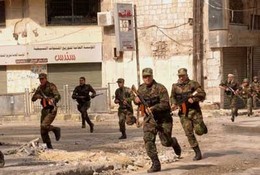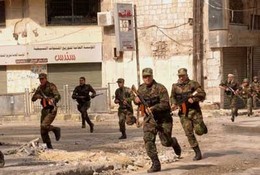 Syrian army took full control of al-Buwaidah town, south west of as-Sayyeda Zeinab area in Damascus countryside.Syrian army soldiers
Al-Manar correspondent reported the event, saying that the area of regions regained by the Syrian army reaches 18 km2 so far this week.
These regions are Thiyabiya and Husseinia.
Control over these points, located between the main motorways leading to Jordan – strengthens the grip of the Syrian army on the basic supplies routes and constitutes a pressure on the insurgents fighting the Syrian government.
Syrian state television said the army had "restored safety and stability to the Buwaidah area of Damascus province after it defeated the terrorists and destroyed their criminal equipment."
For his part, the Britain-based Syrian Observatory for Human Rights confirmed the Syrian army had recaptured Buwaidah.
"The army's advance is part of an attempt to crush the rebels' positions in the countryside south of Damascus, in order to isolate those operating within the southern belt of the capital," Observatory director Rami Abdel Rahman said.
The Syrian national military launched a wide-scale military operation in May 2013 in the country's main provinces to restore security and release citizens from terrorist threats.