Middle East
Syria
Syrian Army Retakes Control of 5 New Points Along Borders with Turkey
The Syrian Army units continued their military operations along the country's borders with Turkey, and regained control over five new points West of Hasaka province in Northern Syria.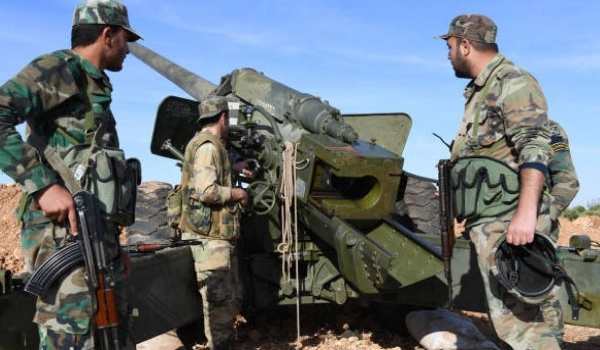 The Syrian Army continued its advances in border regions with Turkey as part of the military operations that started about a month ago and after the start of the ceasefire between Turkey and the Kurdish militias in Northern Syria.
The Arabic-language al-Akhbarieh reported that the Syrian Army has entered five new points after deploying its troops in Tal Tamr region in Northwestern Hasaka stretching about 10 kilometers.
The five points included the villages of al-Dashisheh, al-Tavileh and Um al-Kheir, as well as Shavish Farm to the West of al-Tavileh.
The Syrian state news agency also released photos of the army's fortifications in these villages.
As per an agreement between Russian President Vladimir Putin and his Turkish counterpart Recep Tayyip Erdogan in Sochi in Southern Russia on October 22, the Kurdish militias retreated 30 kilometers deep into Northern Syria and they agreed to conduct joint patrols in that region.
On October 9, Turkish Army Started fresh military operations with the ultimate goal of preventing setting up a crossing for passage of terrorists along Southern borders of Turkey and in Northern Syria.