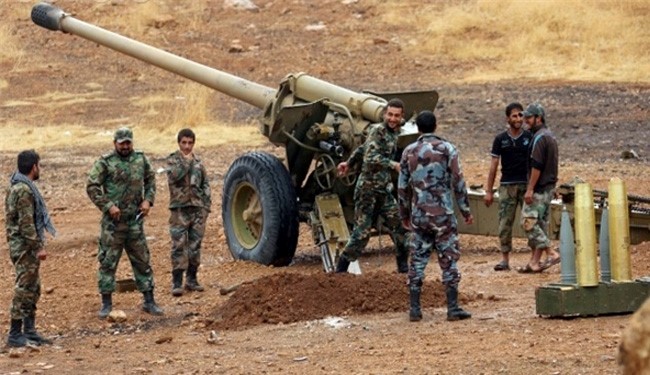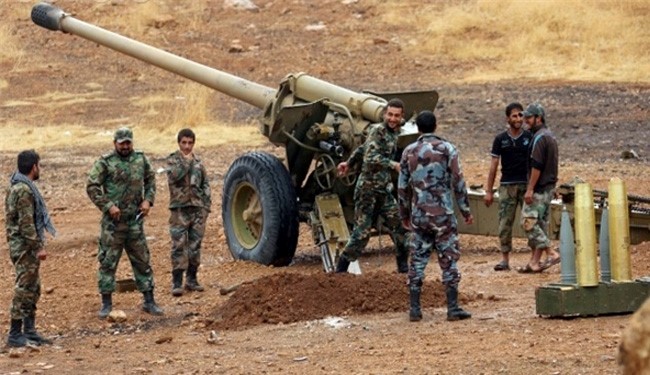 The Syrian army and popular forces made eye-catching advances in Ithriya-Marina road in Southern Aleppo by conducting precision operations and retook control of Syriatel communication tower and the surrounding areas. During the surprise attacks, tens of ISIS terrorists were killed and wounded.
While the Syrian forces are trying to make secure the Southern regions of Aleppo and decrease the threat of the ISIL terrorists' presence in the bordering areas with Hama province, some reports said that the ISIL seeks to launch heavy attacks against the army positions in Ithriya-Khannaser road and Hama's bordering regions to cut the supply route of resistance forces in Aleppo and stop their operations in the region.
In relevant developments in Hama on Monday, the Syrian Army and Air Force struck the positions of the ISIL and al-Nusra Front in the Central and Eastern parts of Hama province, pinning the terrorist groups down behind their defense lines.
The Syrian fighter jets, in several combat flights, pounded ISIS strongholds in Tabaret al-Deibeh, Abu Hanaya, Abu Hbeilat and al-Hardaneh in the Eastern side of Salamiyah, which ended in mass destruction of their military vehicles.
The Syrian army men, for their part, ambushed a group of al-Nusra fighters near Wadi al-Ezeib on Salamiyah-Ithriya road which ended in the killing of most of the group's members.
In the meantime, large volume of RPG shells, anti-tank mines, artillery shells and other types of ammunition, in addition to medium and heavy machine guns, were destroyed in the attacks