Syria
Syrian Army Retaliates for Damascus Bomb, Strikes ISIL Dens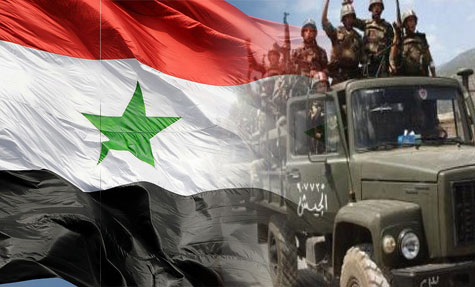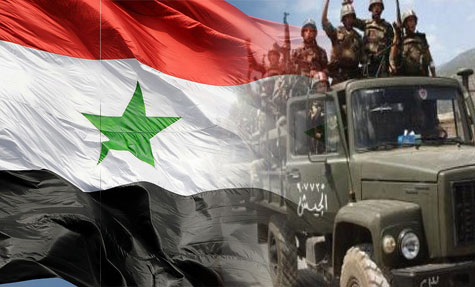 Syrian army units targeted on Tuesday a number of terrorist organizations' dens and hideouts, including that of the so-called 'Islamic State of Iraq and the Levant' (ISIL) terrorist group, and destroyed several vehicles for the terrorist groups, killing scores of the gunmen, state-run SANA news agency reported.
In Raqqa, an army unit destroyed several ISIL vehicles in the area surrounding al-Asadya Bridge in the northern province of Raqqa and smashed one of the terrorist organization's dens in Hazima village.
In Hasaka, army unit pounded with artillery ISIL dens in Tal Hamis town in the southern countryside of Qamishli in the northeastern province, inflicting direct hits upon the terrorists' ranks.
In Deir Ezzor, other army units killed tens of ISIL members and injured many others in al-Jafra and al-Mrei'iyeh in the eastern province.
In Damascus Countryside, a unit of the national armed forces crushed several gatherings and vehicles belonging to terrorist organizations in al-Qalamon mountains.
In Idlib, army units killed many terrorists and others were left wounded in Jabal al-Akrad, around the Cork Factory, Tal Salmo and al-Hamidiyeh in the countryside of the northern province of Idlib.
In Hama, more terrorists were killed and others were injured in Adla, Jarouh, al-Ruweida and al-Mintar in the countryside of the central province of Hama.
In Homs, national military destroyed terrorist organizations' hideouts in al-Tafha, Manoukh and Onq al-Hawa in the countryside of the central province of Homs.
Syria was hit by a violent unrest since mid-March 2011, where the western media reports accuse countries, mainly the USA, Turkey and Saudi Arabia of orchestrating the civil conflict in the country and providing terrorist groups with money, weapons and trained mercenaries.
In May 2011, Syrian army launched a wide-scale operation against armed groups and gunmen operating in the country, who started to escape the army blows and infiltrate illegally to Lebanon.